Title: Resist.
Series: Breathe, #2.
Author: Sarah Crossan.
Publication Date: October 10th, 2013.
Publisher: Bloomsbury.
Format: Paperback, 360 pages.
Source: Provided By Publisher.
My Rating:



Everyone knows that life beyond the pod is possible. But they are trapped – each breath controlled by the Ministry.

The grove was the rebels' chance of freedom. Now the Ministry has destroyed it and survivors must search for hope elsewhere. Alina leads the way to the only remaining Resistance base, Sequoia. There she uncovers a radical plot that could wipe out the Pod...and all those in it. Together with Quinn, Alina must escape Sequoia and save the people they love.

A brave new world is at stake.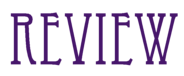 Resist is a really fantastic and interesting conclusion to the Breathe duology that I just couldn't put down! It took me a while to get back into this series, as I read the first book about a year ago. However, after looking up some spoilers online – I soon managed to return to the amazing world Sarah Crossan has created. The whole prospect behind Resist and Breathe is really quite creepy because of how easily it could happen to us. There are a lot of things going on throughout Resist to keep anyone on their toes; a war is happening, new alliances are forming and the boundaries of friendship are being tested. The fun doesn't stop there though, as there are also quite a few plot twists and dark secrets that you learn throughout Resist and I absolutely adored it!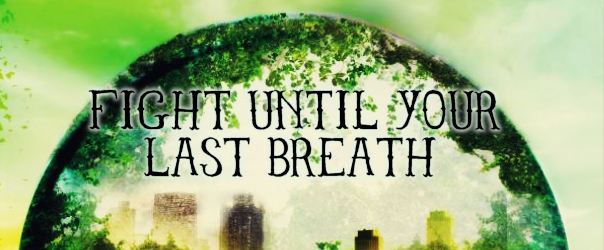 Resist is told in the perspective of four teenagers, three we're the main protagonists throughout the first book, Breathe and another is a completely new one altogether. I love multiple perspectives in books, as I think it's really great to see the other side of a conversation, and how the other characters are feeling. I kind of feel like I mention this every time I review a novel with multiple perspectives, but that's just my opinion – and I stand by it whole heartedly! I think you'd find it hard to find someone who doesn't want to read a few paragraphs in the perspective of some of their other favourite characters, especially when romance is involved.
Alina and Bea are the two female protagonists throughout Resist, and I really loved them both. I thought that their characters were really well developed, and were easily likable. Alina's character has changed so much since book one, and I loved the changes I saw in her. She became more caring and thoughtful and was just an awesome character to read about. As for Bea, I thought she had grown a lot since book one as well; gone is the jealous and frail girl from the beginning of Breathe. Bea is back in this book and she's fighting hard for the ones she loves, and I thought that she was amazing and really brave.
Quinn and Ronan are the male protagonists throughout this novel – and they were both wonderful. I liked Quinn's character, but probably not as much as I did in the first book. Although he finally realised his feelings for Bea in book one, I thought he seemed to take them a bit for granted in Resist – but that's just my opinion. As for Ronan, he was a complete surprise, as I hadn't expected to be able to read chapters in his perspective and I adored his character. Ronan is so unlike his father, and actually takes a step back and notices what's going on around him – and it was great to see him choosing the right side – even if it meant going against his family and everything he's ever known.
Although Resist took quite a few chapters to get into, once it got started it was full of action, adventure and suspense! I did find that everything the characters attempted to do was done so very easily – with very little trouble in doing so. At times a lot of it seemed too unbelievable and it frustrated me that our characters didn't come across big enough obstacles to face. I also thought the ending was left way too open, and I didn't think it answered enough of my questions – but it was still a great finale.
Overall, I thought Breathe was a brilliant and wonderfully done novel, and I love pretty much everything about this series! I believe it well and truly deserves the 4/5 star rating, and if it weren't for the points I've mentioned, it may have gotten 5/5 stars. Sarah Crossan's writing is really brilliant and beautiful - and she's able to create loveable characters and an incredibly detailed world. I'd recommend this book, and series, to any dystopian lover or post-apocalyptic fan, as they really are thrilling and wonderful books. Sarah Crossan is definitely an author to keep an eye on, and I can't wait to read more from her in the future!
Quotes
It'll be better than death.
It has to be better than death.
Doesn't it? - Page 100.
'Am I finally being made a dame? If so, I'd like to request a transfer to the royal chambers and a servant to do my gardening for me,' Maude says. 'Also, I need a foot rub.' - Page 182.
I just run. I run as fast as my lungs and legs will carry me.
The voice comes at me again. It's Silas. 'Run, Alina! ALINA!'
But he doesn't need to worry. 'ALINA!' he shouts.
And I smile. - Page 346.