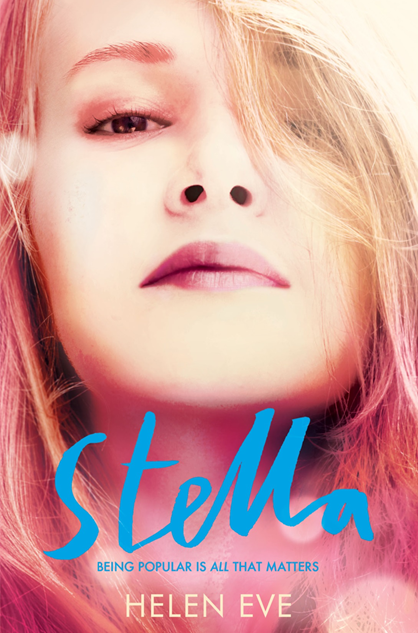 Title: Stella.
Author: Helen Eve.
Publication Date: January 2nd, 2014.
Publisher: Macmillan.
Format: Paperback, 362 pages.
Source: ARC Provided By Publisher.
My Rating:



Seventeen-year-old Stella Hamilton is the star blazing at the heart of Temperley High. Leader of the maliciously exclusive elite, she is surrounded by adulation, envied and lusted after in equal measure. And she is in the final stage of a five-year campaign to achieve her destiny: love with her equally popular male equivalent, and triumph as Head Girl on election night.

By contrast, new girl Caitlin Clarke has until now lived a quietly conformist life in New York. With the collapse of her parents' marriage she has been sent across the Atlantic for an English boarding-school education, only to discover that at Temperley the only important rules are the unwritten ones. It's a world for the beautiful and the dangerous, and acceptance means staying on the right side of Stella Hamilton, the most beautiful and dangerous of them all.

Not everyone is happy under the Hamilton rule. But fighting the system means treading the same dark path as Stella – and if Caitlin puts a foot wrong, it's a long way to fall...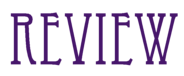 Stella is a really fun, interesting and fascinating debut novel that I just couldn't put down. It reminded me very much of an up to date Mean Girls, with a pretty similar storyline – although Stella was much, much better! Stella really reflects the bitchiness, cruelty and shallowness of today's society of teenagers – well, most of them. I really had no idea what would happen next whilst reading Stella, and even though I kept guessing what was around the next corner, I was never right. There are so many different twists and turns throughout this book, and an ending that will leave you wanting more, even after the last page has been turned.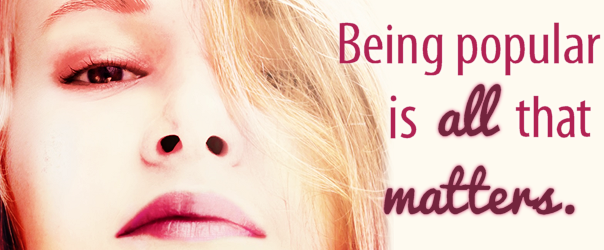 Stella is our first main protagonist and to be honest, when I first started reading this novel, I wasn't sure what to think of her. Of course, Stella is the most popular girl in school and very cliché at that – she's also very self-centred and is usually rude to everyone, including her friends. However, I found myself becoming very absorbed by her character and personality, and thought she was really interesting to read about. Although she was selfish, I thought that she had a different side to her, one that she didn't want anyone else to see. A side that's still grieving for her older sister, and worried about how quickly her younger sister is growing up and how she will turn out. A side where she is able to love passionately, even though she'd never show it. I thought Stella was a really well developed character that I just couldn't help but love.
Caitlin is the second main protagonist and I very much liked her character at the beginning of the novel. She was very smart, kind and seemed like generally a very nice, decent and honest person. However, as the novel progressed, Caitlin begins to change. It's really subtle at first, but when you look back over the previous pages – it's weird to see how different she became in such a short amount of time. Unfortunately, I really didn't like the person she ended up as. She was rude, too full of herself and quite frankly, she annoyed the hell out of me. I hoped that she'd eventually see the type of person she'd become, but unfortunately she didn't – and she was just as self-obsessed at the end of the book, which I thought was a real shame. I just didn't feel like I connected with her character, and if it weren't for the fact that I liked Stella's character, the book may have received a lower rating.
I didn't particularly care for either of the love-interests, Luke and Edward, in Stella either. I thought they were both rather boring and very un-developed. They also both seemed to lack personality and acted like jerks a lot of the time. I was hoping there would be more romance throughout the book, but I realised too late that love is definitely not the main focus of Stella. I did also feel like it was slightly misleading with the statement that it had thriller aspects in the book, because in my opinion – there weren't any at all. Don't be deterred by this though, there's plenty enough of a back-story and mean girl drama to keep anyone occupied whilst reading Stella!
Overall, I really enjoyed reading Stella – it was fast-paced and intriguing novel that kept me enthralled until the very end. Although it was a little confusing at times, mainly because I didn't realise that Stella had two sisters, it was great read that I'd recommend to any contemporary lover who loves a bit of mean girl action! I believe it well and truly deserves the 4/5 star rating – and I think Helen Eve has some amazing writing skills. Although they could be fine-tuned in places, Helen really has a quirky, fun and beautiful writing style. I definitely can't wait to read more from this author in the future as she really is remarkable.
Quotes
'Surely someone told you?' Lila said. 'You can't just join the Stars, you know. It's called earning your Stripes.'
I once believed that I didn't exist except as a projection of Siena's part and Syrena's future; that I were merely an intersection of their characteristics, suspended in time. Now we merge and mesh into one sister until our duplications don't invalidate us, but bind us in an endless constellation. My sisters show me that beauty doesn't have to be our destruction; it can be our inspiration. And all the time I've been painting my inspiration, I haven't been painting myself.
I've been painting what we are to each other.
I see Luke, my one rebellion, who showed me that I could have something more than the rigid path I'd chosen. Luke, who shattered my careful plans into beautiful oblivion. Luke, who hardly saw the girl I could have been, but who never gave up on the girl I was.