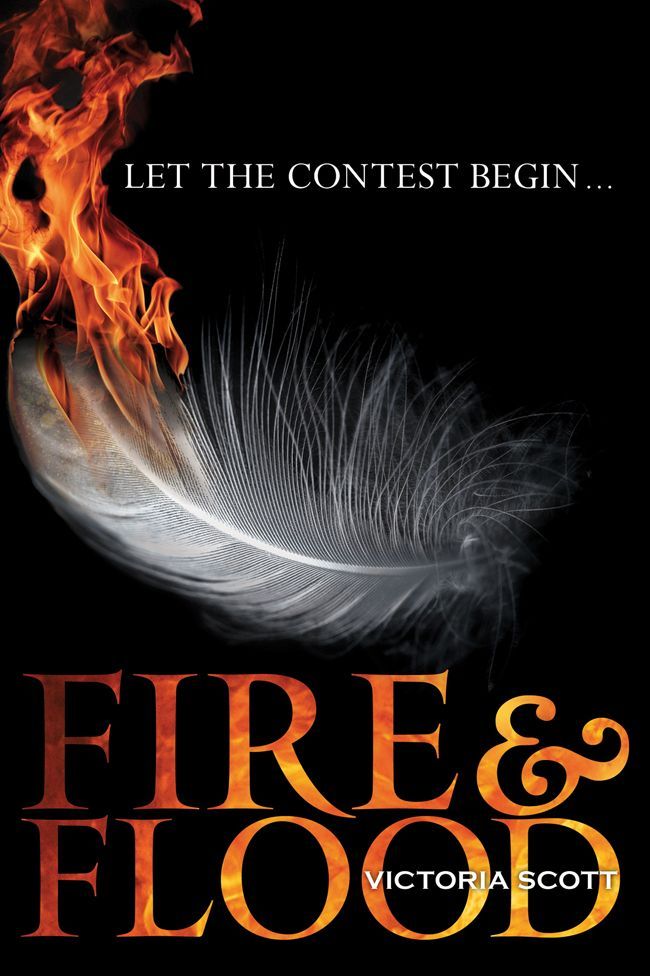 Title: Fire & Flood.
Series: Fire & Flood, #1.
Author: Victoria Scott.
Publication Date: March 6th, 2014.
Publisher: Chicken House.
Format: Paperback, 366 pages.
Source: Provided By Publisher.
My Rating:



Tella's brother is dying. He's got cancer, and Tella is helpless to save him. Or so she thought. When an invitation arrives for Tella to compete in the Brimstone Bleed, a deadly competition that will lead her through treacherous jungle and scorching desert, she doesn't think twice. Because the prize is a cure to any illness.
But Tella will be facing more than just the elements...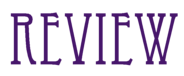 The first word that popped into my mind when I first started reading Fire & Flood was that it was completely and utterly bizarre. However, the more I read of the book, the more I absolutely adored Fire & Flood! Adored it in a creepy 'I LOVE YOU SO MUCH I WANT TO HAVE YOUR BABIES' sort of way - and in a slightly less creepy 'I'M FANGIRLING SO MUCH I CAN'T SLEEP' sort of way. Fire & Flood is a fast-paced, action-packed, thought-provoking novel that'll have your heart racing and your mind speeding ahead and second guessing every little detail you read. Although the world-building wasn't that well developed, the amount of details Victoria Scott wrote about, and all the things she described made me feel like I was right there along with the characters in the competition. I honestly can't seem to get across how much I loved this book – but I'm going to do my very best to try!
Tella is our main character, and to be perfectly honest; I wasn't really sure what to make of her at first. She seemed a little too superficial for my tastes and some of the things she came out with were pretty darn weird. But as the normal progressed, Tella really changed and grew into a pretty bad-ass character that I ended up loving! It turns out as you read more of the book that Tella has a very maternal instinct, and I loved this. She became fiercely protective of all the Pandora's in the book, no matter what they'd done for their Contender. Tella was a fascinating character, and although she was a bit obnoxious and judgemental, I really liked her character. I just guess that now days, so many people are like it that it just becomes second nature to them.
Guy is the main love interest throughout Fire & Flood, and boy did I love him! He's dark, quiet, brooding and sexy – you all should know by now that he's just my type. He may be a slightly hostile character who's pretty darn unsociable, but he is also ridiculously protective, smart, caring and kind guy who also has an awesome sense of humour under all the brooding! I loved how Guy's and Tella's relationship wasn't insta-love at all, of course they were drawn to each other somehow – but I loved how Tella often referred to some of the looks Guy gave her as 'serial killerish'. I just thought it was really refreshing to see two characters actually get to know each other properly, rather than them knowing each other for a few days and suddenly thinking they're in love. I just thought their relationship was just beautiful.
Overall, I thought that Fire & Flood was bloody fantastic! Although Victoria Scott's writing is far from perfect and flawed in many ways, it was still an incredible novel that I thoroughly enjoyed reading. Fire & Flood was an easy 5 star read, and I believe it well and truly deserves that rating. I honestly can't wait see what happens next in this story and find out what happens to the characters – my hands are just itching to get a hold of Salt & Stone, it's such a shame that we have to wait so long for it to be released! I'm really looking forward to reading more from Victoria Scott in the future, as I can't wait to see how she handles writing other genres. If you haven't picked up a copy of Fire & Flood yet, I highly recommend that you do as soon as you possibly can!
Quotes
If my hair gets any frizzier, I'll shave it to the scalp.
Or light it on fire.
Whichever is easier. - Page 03.
I pause outside the door, wondering if I'm about to get busted for breaking and entering. Then I turn the handle and find myself at the top of another winding staircase.
You've got to be kidding me. What is this – Dracula's bachelor pad? - Page 34.
When I first saw the sand, I thought it was beautiful. Like maybe it'd be fun to just roll around in and make sand angels. Now I know the truth, that sand is actually the love child of proud parents Marie Antoinette and Joseph Stalin. - Page 237.