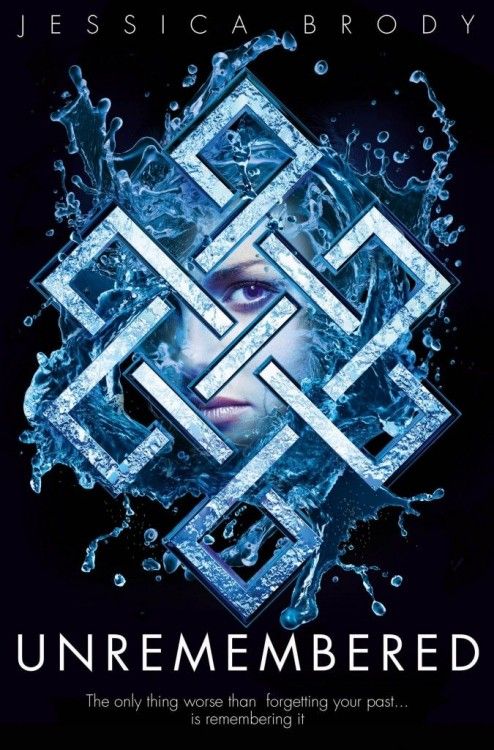 Title: Unremembered.
Series: Unremembered, #1.
Author: Jessica Brody.
Publication Date: February 27th, 2014.
Publisher: Macmillan.
Format: Paperback, 320 pages.
Source: Provided By Publisher.
My Rating:



A catastrophic plane crash leaves on survivor:
a girl with no memory.
Who is she? Where does she come from?
Nobody knows and no one comes forward to claim her.
The she meets a boy who calls her Seraphina and claims they were once in love.

Can she trust him or is she safer leaving the past...unremembered?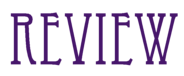 Unremembered is fast-paced and action-packed novel, filled with suspense and twist and turns that you just don't see coming. Unremembered completely took me by surprise and blew me away at the same time – I just couldn't put it down! I couldn't find a single flaw with this novel, and that's actually quite surprising to me, as I always seem to find something wrong with books – but maybe I just didn't want to find any. Unremembered was a beautiful and brilliant novel that has quickly become one of my favourite books that I've read this year!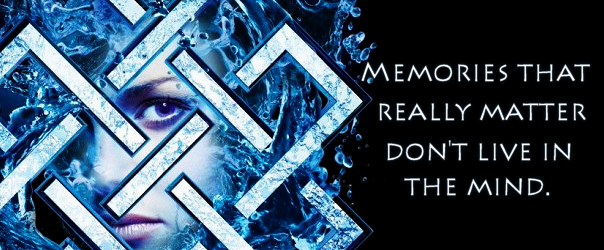 Seraphina is our main character, and I absolutely adored her! She wakes up in the ocean, being the only one to of survived a catastrophic plane crash and has no recollection of who she is, let alone the simple every day things around her. I loved how Sera kept a completely cool and even head throughout most of the book, and didn't drive herself insane trying to remember her past. Although Sera remembers nothing about herself, I loved being on the journey with her, finding out different things about herself – especially what she loved and hated – it was really extraordinary. When Sera's true personality starts to surface, we learn that she's actually a kind, caring and very loving girl, who has just been dealt a very poor hand of cards.
Zen is the love-interest in Unremembered and I loved his character as well – he was absolutely perfect. Zen randomly appears not long after Sera wakes in the ocean; he tells her that her name is Seraphina, they once in love and that her life is in danger. Now, I don't know about you, but if a gorgeous boy turned up out of the blue and said we were in love – I don't think I'd really complain! However, Seraphina is naturally cautious of Zen at first, and tries to ignore him, but in the end is won over by the things he tells her and his sweet, caring and lovely personality. I wish I could have my own Zen, but alas – I cannot!
Although Sera and Zen have a history, and have been in love for a while before Sera lost her memories and everything went wrong, Sera's and Zen's new relationship is definitely not insta-love. And for that, I am extremely glad! Throughout the book you're able to see the transition in Sera's eyes; from Zen being a complete stranger whom she didn't know. To remembering their love and falling in love with him all over again – it really is beautiful and done so well. There are so many ways that Jessica could have gotten this transition completely wrong, but I think it was done perfectly and I really can't fault it.
Overall, I thoroughly enjoyed reading Unremembered – it was such a fantastic and wonderfully done novel that has stayed with me, even after I turned the last page. Jessica Brody's writing is beautiful and very unique and interesting at the same time. I believe Unremembered well and truly deserves the 5/5 star rating I gave it, and If I could give it more – I really would! I can't wait to continue on with this series as soon as possible, as I'm sure it's going to be just as incredible, and a fantastic series overall. I also can't wait to read more by Jessica Brody in future, as I'm really interested to see how she handles writing other genres! I'd recommend Unremembered to anyone, even if you're not a huge sci-fi fan, I'm sure you'll all love it. Jessica is definitely an author to keep an eye out for!
Quotes
Forgetting who you are is so much more complicated than simply forgetting your name. It's also forgetting your dreams. Your aspirations. What makes you happy. What you pray you'll never have to live without. It's meeting yourself for the first time, and not being sure of your first impression. - Pages 5 & 6.
'Do you remember?' he asks, leaning in and pressing his lips to my cheek.
'Yes,' I whisper. 'Always yes.' - Page 186.
Circumstances cannot change how you feel. When you truly love someone – on a level that goes deeper than your mind, deeper than your memories, all the way to the very thing that makes you human – you do whatever it takes.
You save him. - Page 266.