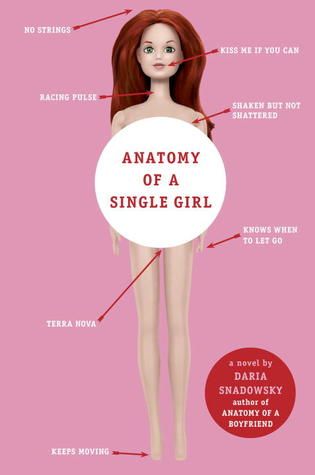 Title: Anatomy of a Single Girl.
Series: Anatomy, #2.
Author: Daria Snadowsky.
Publication Date: January 8th, 2013.
Publisher: Delacorte Books.
Format: Hardback, 227 pages.
Source: Provided By Author.
My Rating:



After everything that happened—my first boyfriend, my first time, my first breakup—jumping back into the dating game seemed like the least healthy thing I could do. It's not that I didn't want to fall in love again, since that's about the best feeling ever. But as a busy college premed still raw from heartbreak, which is the worst feeling ever, I figured I'd lie low for a while. Of course, as soon as I stopped looking for someone, an impossibly amazing—and devastatingly cute—guy came along, and I learned that having a new boyfriend is the quickest way to recover from losing your old one.

The moment we got together, all my preconceptions about romance and sex were turned upside down. I discovered physical and emotional firsts I never knew existed. I learned to let go of my past by living in the present. It was thrilling. It was hot. It was just what the doctor ordered.

But I couldn't avoid my future forever.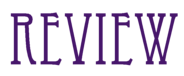 It really didn't take me that long to finish this book at all, I sat down one evening and flew through half of it – and did the same thing the next night! Anatomy of a Single girl was just as good, if not better than the first book in this series. Although it may be short, the amount of information and drama that Daria has managed to put into this book was incredible. In the first book, Anatomy of a Boyfriend, we learn about Dom falling in love and having her first and sex for the first time – in this novel, Dom is learning how to move on from her heartbreak and explores the lines between love and lust in a summer fling.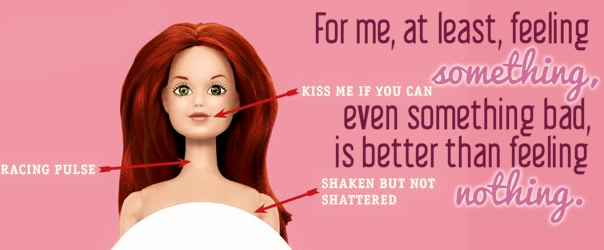 Dom, our main protagonist is back once again and has grown up and developed so much since the first book and I think she was definitely more mature. I really love Dom's character; she's smart, funny and such a pleasure to read about. Even though I have a bit of trouble connecting to Dom's character in general – it didn't make the book any less fun to read. I also loved how open-ended the book was, and how Dom closed off her story for the time being. I hope there will be a sequel, because I really want a happy ending for this girl!
Guy is Dom's 'boyfriend' for the summer, and to be perfectly honest; I wasn't that keen on him. I preferred him over her previous boyfriend, Wes – but not by much. I can completely understand Guy's actions and why he decides to make their relationship only a summer thing – but his thoughts on love, marriage and kids were really immature and annoying. Guy seemed like a nice enough guy though, he was funny, kind, caring and patient – but there was just something about him that I just wasn't keen on – I'm not entirely sure what though.
Overall I really enjoyed Anatomy of a Single Girl; it was fantastic and was a funny, thought provoking book. I love how Daria can get across a serious message through her novels, but can still be fun and upbeat about it at the same time. The reason that this book didn't get more than 4/5 stars, is because, once again – I really wasn't that keen on the love interest. Daria Snadowsky's writing is really unique, interesting and beautiful all at the same time – she's definitely an author to keep an eye out for. I can't wait to find out if there will be another book in this series, and if so; what will happen and where the characters will end up!
Quotes
There's something about the sight of a gorgeous guy in an open convertible heading in your direction that makes all bad feelings evaporate into thin air. - Page 75.
I wasn't expecting him to light candles or scatter rose petals. But I just made myself infertile for him, so the least he could've done was make the bed. - Page 154.
"High school sweetheart" is such an innocuous-sounding term for something that can tear out your guts. - Page 212.