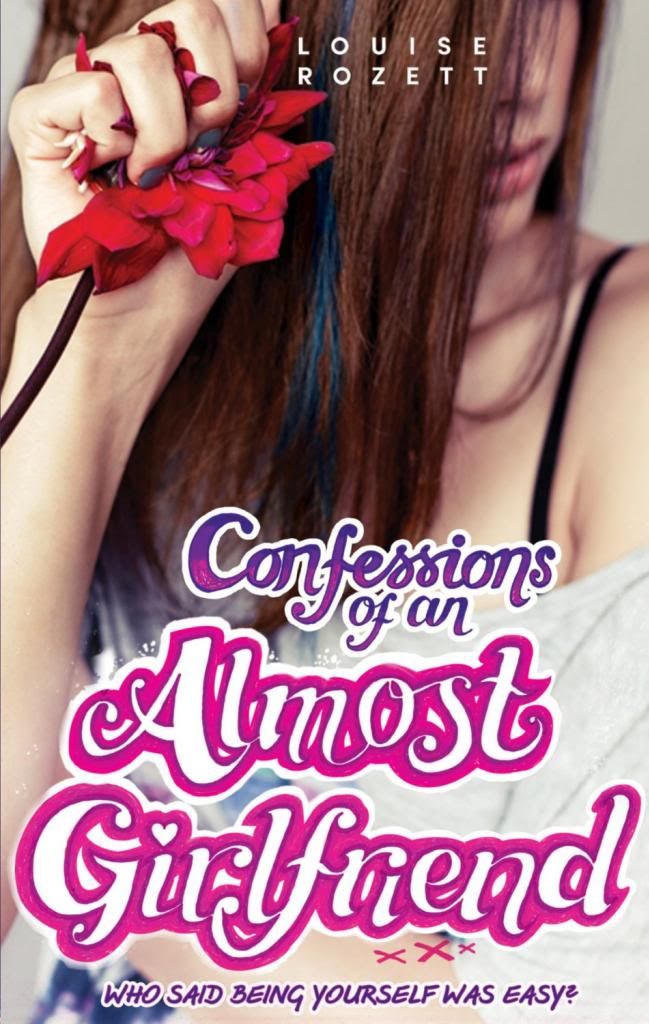 Title: Confessions of an Almost-Girlfriend.
Series: Confessions, #2.
Author: Louise Rozett.
Publication Date: June 25th, 2013.
Publisher: Mira Ink.
Format: Paperback, 279 pages.
Source: Provided By Publisher.
My Rating:



After a disastrous first year of high school, Rose Zarelli is determined to become an all-new and improved version of herself.
Improved how?

Well, Rose is setting some ground rules.
This year she absolutely most definitely will NOT:
1) Do things just because other (cooler) people tell her to.
2) Randomly shoot her mouth off.
3) Worry about whether she's someone's girlfriend – or not.
4) Let infuriatingly gorgeous Jamie Forta get to her – even if he might just have broken her heart last year.
After all, she's older and smarter now. She can totally pull this off.
How hard can it be? Right? RIGHT?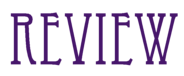 There is always this little flicker of doubt in my mind when I start reading a sequel to a book I really enjoyed. I'm usually worried that the next book would not compare to the first, but I'm really glad to say that Confessions of an Almost-Girlfriend was just as good, if not better than Confessions of an Angry Girl! I usually read a few contemporary books, and then move onto another genre, but I always come back to contemporary, because there are so many fantastic books and they're also really quick and easy to read. So after reading a few paranormal/supernatural novels, I was more than happy to pick up Confessions of an Almost-Girlfriend. And once I started to read it, I didn't realise how much I'd missed the characters from this series and was really eager to find out what would happen to Rose in this book.
Rose's character has developed so much in the space between the first book and this one and I thought that was great. She's much more mature, open-minded and tries her best to keep a level-head throughout the book. I also thought that Rose was a lot more interesting to read about, it was great to see her trying to figure out who she really wants to be – and when she finally does, seeing her accept it and be happy about it. At the end of the day; Rose is just a teenager - teenagers mess up and make mistakes – and I believe that this book was great in portraying this. I loved how Rose's attitude has changed since the first book as well; there was barely any of the bitchiness, like how she was towards her friend Robert in the first book. She actually seemed to take time to consider what she was going to say, rather than to let her mouth run away from her.
I'm pretty sure I mentioned in my review of the first book in this series, about how irritating I found Jamie's character. Jamie seemed just as, if not more so annoying in this book – and I really felt like I really just wanted to attack him with a stick. In Confessions of an Almost-Girlfriend, we learn a little more about Jamie's background and past, which I thought was great and I enjoyed reading about it, because there wasn't much mentioned in the first book. However, he was also more brooding and unattached – don't get me wrong, I love a bad boy just as much as the rest of you – but Jamie's character just seems irritating and a big pain in the butt. It's not fair of him to go around kissing Rose one minute, and then the next telling her she deserves better – make up your mind!
Overall, I really enjoyed reading Confessions of an Almost-Girlfriend and I thought it was a fantastic book. I love Louise Rozett's writing – as I must have said lots of times before – it's funny, interesting and quirky, but she can also create an air of seriousness. In the first book in this series, Louise was trying to get the message across about safe sex, and in this book I believe she was trying to let people know about the affects of psychical abuse, both physically and mentally. There are so many ways that Louise Rozett could have gone wrong with writing about these sensitive subjects, but she does so in a way that actually makes you stop to think about what you're reading. I can't wait to find out what happens to Rose in the next book; do Jamie and Rose get together? If not, does she find someone better (and in my opinion) more suited to her? I'm sure the next novel in this series will be just as good! I believe the 4/5 star rating was well and truly earned; Louise Rozett is going to go far with her writing, I can tell! I'd highly recommend this to anyone who loves a good contemporary romance series. Keep an eye out for it!
Quotes
Standing in this parking lot with Radiohead blasting out of a stereo and the sun reflecting off car roofs so intensely that everyone seems to be vibrating in time to the music in their own personal bubble of silver light, I feel like maybe – just maybe – I could actually make something of myself this year.
Rose 2.0. - Page 80.
After a moment, he brings my hand to his mouth and kisses it.
Jamie lets himself out and disappears into the dark as I stand in the quiet kitchen, listening to the ticking of the clock, memorizing what it felt like to have Jamie Forta's hands on a part of my body that no guy has ever touched before.
I feel like I'm his. - Page 192.
I did the wrong thing, and I lost him for real.
But did you do the wrong thing? Jamie thinks it was the wrong thing. But do you?
No. I don't.
I didn't do what Jamie would have wanted me to do, but that doesn't mean it was wrong. - Page 278.