Title: Icons.
Series: Icons, #1.
Author: Margaret Stohl.
Publication Date: May 7th, 2013.
Publisher: Harper Voyager.
Format: Paperback, 447 pages.
Source: Provided By Publisher.
My Rating:



When the Icons landed, everything changed.
They called it The Day.
The day the windows shattered.
The day the power stopped.
The day Dol's family dropped dead.

Earth lost a war it didn't know it was fighting.
Since then, Dol has lived a simple life in the countryside, far from the nearest Icon and it's terrifying power. Hiding from the one truth she can't avoid.

Dol is different.
She survived. Why?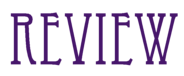 Icons took me much longer to read than I expected it too – not because it was a bad book, but because it was quite full on and a heavy read. The amount of detail and information in Icons is pretty overwhelming, but also fascinating and interesting at the same time. Right from the beginning of this book you are dropped into this post-apocalyptic world where Aliens - known as Icons - have taken over the earth and are ruling. The world itself is amazing and very descriptive, however I did find myself lost and very confused at quite a few times intervals throughout the book. It seemed as if Margaret Stohl had just wanted to cram as much information and details into the first book, when really I thought it would have been a bit better if she'd toned it down a little. However, this did not detract from the fact that this book was a wonderful read.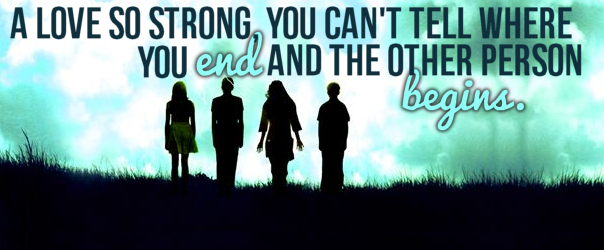 Dol is our main protagonist and lost her parents on The Day when she was just a baby. I loved Dol's character, she was fantastic – but she was also; strong, loyal and well grounded – everything I love in a protagonist. I'm always on the lookout for awesome characters that I'd love to be friends with, and Dol definitely fits into that category. Dol definitely knew how to stand up for herself and say what she means, which I found really admirable. I can't wait to see if she progresses into an even better character in the next book.
Ro is Dol's best friend, they grew up together and have a special bond that is incredibly hard to describe. Their friendship was amazing to read about, and I loved reading the scenes where it was just the two of them together. Their friendship was so raw and deep and they have a wonderful connection. Lucas is the Ambassador's son; Dol's enemy is so many ways but also her ally – but Dol and Lucas also share a connection and attraction. I found it a little annoying how quickly Dol and Lucas fell for each other – a sense a bit of insta love – but their friendship was lovely. And lastly it's Tima - the fourth and final one of our characters - and probably the most bad-ass in my opinion. I loved Tima's character, she had a rough exterior, but inside she was very caring and a really awesome character.
Usually I'm not one for love triangles – at all – so when I realised that Icons would contain one, I was a little wary. However on this particular occasion, it did not make me cringe or become frustrated, and I was truly and honestly curious about who Dol would choose to be with. What I loved about Dol's relationship with both Ro and Lucas was that they were entirely real, and she had genuine feelings for both of them. There are obvious and different reasons why she was attracted to each of them and I felt like I could actually feel the conflict raging inside her. To be perfectly honest though, I didn't have a preference about who Dol ended up with. To me, it seemed more important that they should all keep together as friends – and think about love after that – but oh well.
Overall, I really enjoyed reading Icons – it may have taken about 30 pages or so to get into, but I thought it was a fantastic book. The plotline for the novel is incredibly unique and I've not read anything like it before. Margaret Stohl's writing is lovely and such a pleasure to read – her writing style goes above and beyond what I expected. As I've not read anything by Margaret Stohl yet, I was a little apprehensive at first about starting Icons. So many people rave about the Beautiful Creatures series that she co-wrote with Kami Garcia, that I was worried that her writing style would be way overhyped – but it definitely wasn't! I believe Icons well and truly earned the 4/5 star rating I gave it, and I probably would have given it more if it weren't for the things I've mentioned and the fact it took me so long to get through. I can't wait to find out what happens in the sequel to this book, I'm sure it'll be just as good and go on to be a fantastic series!
Quotes
Ro trails his hands against the wall as he walks. The archivists look at him as he passes. Ro is good at irritating people; he'll find the one thing you don't want him to do, and do it every time. It's one of his many gifts. - Page 218.
I am powerful because of who and what I am. Not because of who I am not. - Page 380.
It doesn't matter anymore, whether it happened to me or not. It happened to some of us, so it happened to me. I know that now. I accept it.
It's who I am. - Page 427.