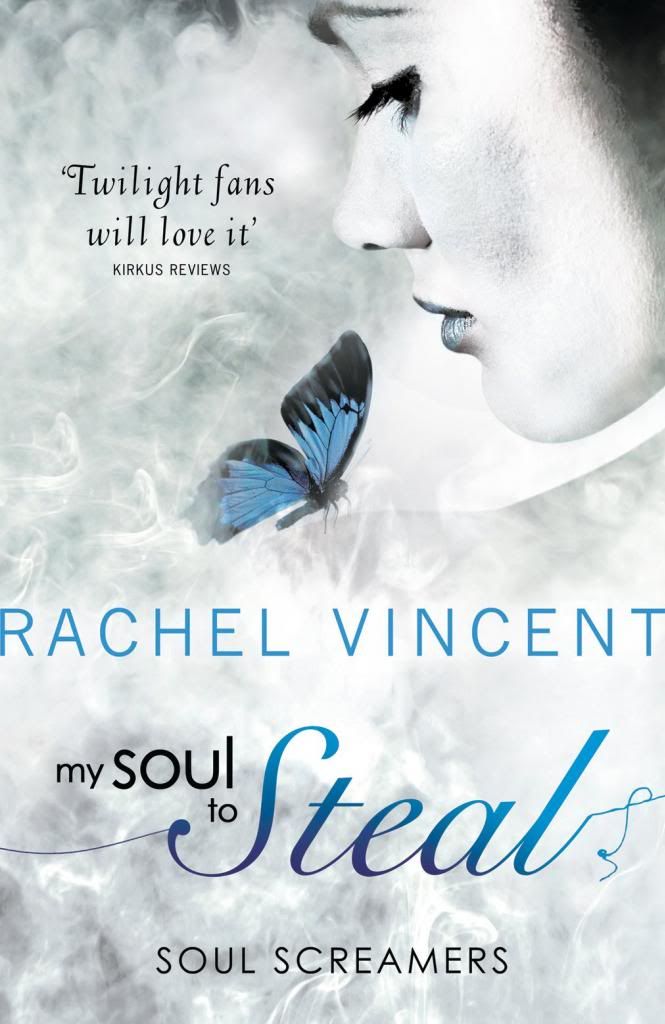 Title: My Soul to Steal.
Series: Soul Screamers, #4.
Author: Rachel Vincent.
Publication Date: July 17th, 2011.
Publisher: Mira Ink.
Format: Paperback, 375 pages.
Source: Provided By Publisher.
My Rating:



Sometimes dreams do come true...
And that's the last thing Kaylee needs.

Working things out with Nash – her maybe boyfriend – is hard for Kaylee. She's already coping with being a teenage banshee. Worse, Nash's gorgeous ex-girlfriend just transferred to their school.

Sabine's no ordinary girl. She's a mara, a real-life walking nightmare. Draining people's energy through their darkest dreams sustains Sabine...and makes her Kaylee's top suspect in a cluster of super-creepy deaths.

To win back Nash, Kaylee's determined to unearth the truth. But Sabine knows the deathly secrets of Kaylee's subconscious – and she's not afraid to use them to get whatever and whoever she wants...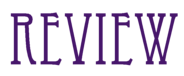 I wasn't initially sure whether I had enough opinions on this book to write a good enough review for it. However, seeing as it was sent to me for review, and add in the fact that I've not reviewed a single book in this series yet – I decided to bite the bullet and do so! I've not read any novels with Banshee's in, and I really don't think there are that many out there – so it's great to see an author do something different. Rachel Vincent has created another fantastic book in her Soul Screamers series; my expectations where very high when I started reading My Soul to Steal and I can say they were well and truly met. I expected nothing less from Rachel, who has already wowed me with the first three books in this series.
Kaylee is back and booming – and whining – in this next instalment in the series. Although I've loved her character in the past three books, I have to say she really irritated me in this one! I hated Kaylee's attitude towards the situation with her ex-boyfriend Nash and his ex-girlfriend Sabine. The whole 'I'm not taking you back but I'm refusing to let you be with her' attitude drove me insane. I understand that she's hurting due to reasons from the previous book – but couldn't she be man enough (I'm not sure if this is the right phrase to use, but hey!) to be by Nash's side while he's dealing with his problems, rather than bugger off and leave him to suffer alone. I don't think that's the attitude you have towards someone you love – even if they've hurt you.
Nash – oh dear, where am I going to start with you? In the first two books, I was very much so 'Team Nash', (I almost started my own fan-club) but in My Soul to Keep – I hated his guts completely. In this book, he definitely scored more points and my hatred of him turned more towards slight annoyance and a bit of a crush. (I'm not going to start waving pom poms and chanting his name though.) Nash has a back bone in the first three books – but in My Soul to Steal, he seems to have let Kaylee rip it out and use it as a musical instrument. Please, Nash – grow back the balls you seem to have lost since you messed up your relationship. If you want her that badly, don't let her treat you like a dog that's misbehaved – you're giving off completely the wrong signal!
Todd is Nash's brother, and gosh – I love him so much! From the moment he was introduced into this series, I felt like throwing my hypothetical 'Team Jacob' t-shirt in the rubbish and buying a 'Team Todd' one instead. The only problem with Todd is that he's dead – it's really a darn shame, as I think Kaylee and Todd would make an excellent couple. As for Sabine; gosh, I hated her so much – yet at the same time I loved her. Is that weird? Sabine is bad-ass - as in the bad-ass that will try and steal your boyfriend but try and be your friend at the same time. Sabine annoyed me and frustrated me, but by the end of the book I grew quite fond of her. I will admit that I wished she'd get killed off at first – but now I just think she's going to bring quite a lot of laughs to the series.
As much as I criticised and complained about this book, I really did enjoy it – and this book, and the series for that matter – are in my list of favourite books. Rachel Vincent's writing is wonderful, funny and such a pleasure to read. I'm sure all of these irritations are just little road-blocks in the way to her making the series what it is – and I completely understand. This series would not be the same without all the drama! As it turns out, I had a hell of a lot more to say about this book than I thought I would – and I can't wait to pick up the next book in this series and see what happens next! Please, no one take any of my ranting about this book seriously, it's just me letting off some steam and trying to be funny – I really believe this book well and truly earned the 5/5 star rating I gave it. I definitely wouldn't give it anything less.
Quotes
Whoever said it is better to have loved and lost than never to have loved was full of crap. If I'd never loved Nash in the first place, I wouldn't know what I was missing now. - Page 08.
Anger is great. It's powerful, when you need something to hold you up. Something to steel your spine. But in the dark, when you're alone with the truth, anger can't survive. The only thing that can live in the dark with you is fear. - Page 90.
Then strong, warm arms wrapped around me from behind.
"I've got you," Tod whispered in my ear. - Page 363.