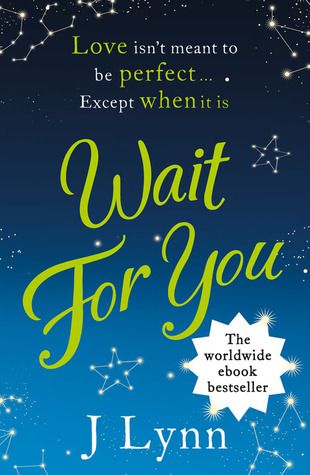 Title: Wait for You.
Author: J. Lynn.
Publication Date: August 15th, 2013.
Publisher: Harper Collins.
Format: Paperback, 404 pages.
Source: Provided By Publisher.
My Rating:



Some things are worth waiting for...
Some things are worth experiencing...
And some things are worth fighting for...

Avery knows she should stay away from Cam Hamilton: he might be the hottest guy on campus but she really doesn't need that sort of drama right now. Love is best left in the past – along with her troubles. But sometimes, the last thing you want, is just the thing you need …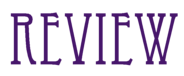 First off, I need to say; Holy cow! Secondly; I never thought I'd find any contemporary novel with characters, writing and a plot line as good as Katie McGarry's Pushing the Limits series – but I am so pleased to squash those thoughts as I was completely wrong! Wait for You is an incredible novel, with beautiful writing with an inspiring and heart-wrenching story. I had to force myself to not read this book in one go, and spread it out over the space of a week or so – as I didn't want to rush it and have the book be over too soon. Needless to say, I was addicted to this story.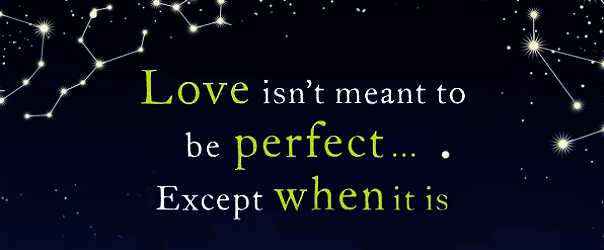 Avery is our main protagonist and I absolutely adored her. Not only is Avery smart, but she's funny and kind – but she hates to depend on people. Avery has her own personal demons, which are revealed overtime throughout the book – and my heart just broke when I read about them, and how badly they've affected her. I felt like I just wanted to reach into the book and give her a big hug! As Wait for You progresses, Avery starts to open up more and you learn more about her character and you watch her develop into an even better version of herself – and she even becomes happier with her life. I thought Avery was a really relatable character and ticks a lot of boxes when it comes down to what I look for in a protagonist - I thoroughly enjoyed reading about her life, her issues and her first love, all of these were so raw and full of emotion that I just couldn't put ti down.
Cam is the main love-interest in Wait for You, and BOY did I love him! At first, I was expecting not to like Cam at all, mainly because; he's a jock and extremely popular – I just expected him to look down on people. How wrong was I?! Very! Cam is sweet, kind, swoon-worthy and funny with an ego the size of a house – however he doesn't use any of these things to be cruel or rude to people. Cam is kind to everyone he meets, he may be way over-confident, but you learn that he uses it in a joking way – and doesn't have superiority complex. I wish I could have my own Cam, as he's the type of guy any girl would love to fall in love with – even if he'll probably end up breaking your heart!
What I loved most about Avery's and Cam's relationship was that it definitely wasn't insta-love. They meet at the very beginning of the novel, and although they seem interested in each other – they don't get together until at least half way through the book. Their relationship took months to build, and they started off as friends and slowly became more – which is what made the book even more incredible for me. The romantic scenes in Wait for You are incredibly well done, with not a hint of cheesiness. They're hot, steamy and will make you feel and think all sorts of naughty things! I didn't just write that, did I? Don't judge me! The romance in this book will blow your mind and keep you needing more, even after the last page is turned. Watch out for the feels!
Overall, I really enjoyed reading Wait for You; it was a tear-jerking, mind-blowing and fantastic book that made me laugh and cry, sometimes even at the same time! I really didn't want Wait for You to end - I wish that It could have gone on forever, as I'm sure I would never get bored of reading about Avery and Cam's lives. I couldn't find a single fault with this book and J. Lynn's writing is flawless and absolutely beautiful. I believe it well and truly earned the 5/5 star rating I gave it, and if I could give it more – I definitely would! Wait for You has quickly become one of my favourite books and definitely one of my favourite reads of this year. I'd recommend this novel to anyone who's looking for a wonderful contemporary read – also for fans of Katie McGarry's writing – as I think their writing has quite a few similarities. I can't wait to read more from J. Lynn/Jennifer L. Armentrout in the future, and I can't wait to read the next book in this companion series!
Quotes
My stomach knotted and I prayed to God, Shiva and Zeus that Jacob didn't say anything that'd make me want to kill him later. - Page 87.
'Oh, you know, mischief and mayhem,' he replied.
'That so reminds me of Harry Potter,' Brit said, sighing. 'I need a reread.'
We all turned to her.
Two bright spots appeared on her cheeks as she tossed her blonde hair back. 'What? I'm not ashamed to admit that random things remind me of Harry Potter.'
'That guy over there reminds me of Snape,' Cam said, jerking his chin toward the table behind us. 'So I understand.'
The guy with jet-black hair did kind of look like Snape. - Page 88.
'Fuck, Avery. You think I don't want you?' His voice came out low, almost a growl. 'There's not a single part of you that I don't want, you understand? I want to be on you and inside of you. I want you against the wall, on the couch, in your bed, in my bed, and every fucking place I can possibly think of, and trust me, I have a vast imagination when it comes to these kinds of things. Don't ever doubt that I want you. That is not what this is about.' - Page 271.
If I had any doubts about the seriousness of our relationship, they were vanquished that evening.
Cam brought Raphael over to my apartment.
Nothing got more serious than allowing a tortoise to crawl across your kitchen floor. - Page 290.