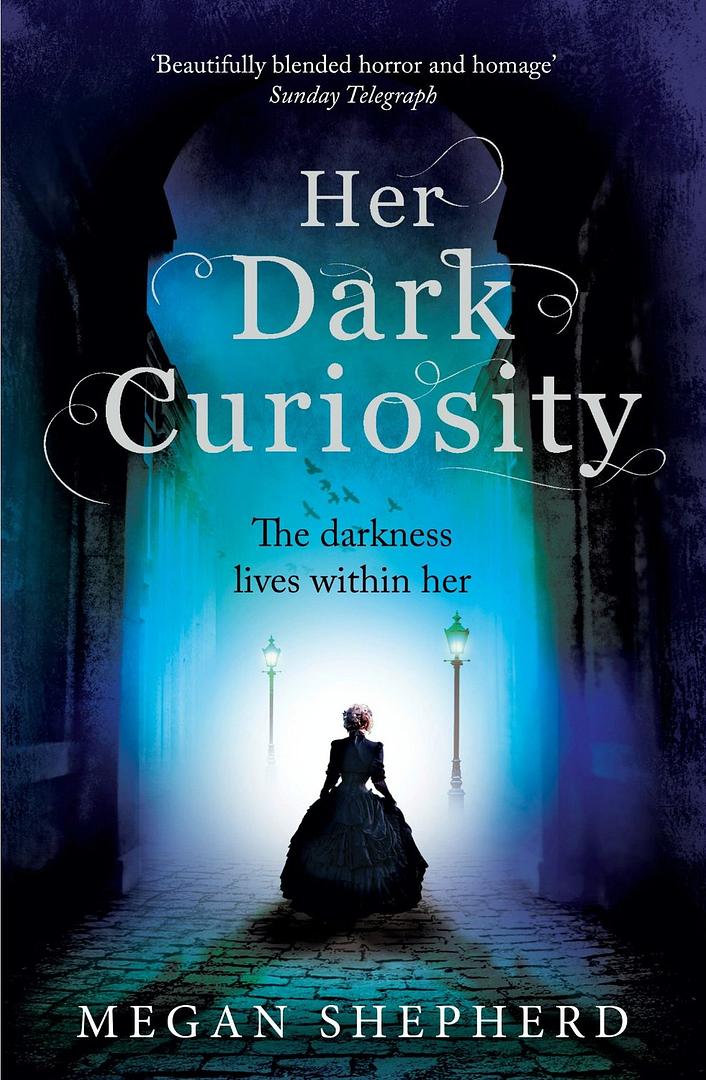 Title: Her Dark Curiosity.
Series: The Madman's Daughter, #2.
Author: Megan Shepherd.
Publication Date: January 28th, 2014.
Publisher: Harper Voyager.
Format: Paperback, 368 pages.
Source: Provided By Publisher.
My Rating:



Back in London after her trip to Dr. Moreau's horrific island, Juliet is rebuilding the life she once knew and trying to forget her father's legacy. But soon it's clear that someone – or something – hasn't forgotten her, as people close to Juliet start falling victim to a murderer who leaves a macabre calling card of three clawlike slashes. Has one of her father's creations also escaped the island?

As Juliet strives to stop a killer while searching for a serum to cure her own worsening illness, she finds herself once more in a world of scandal and danger. Her heart torn in two, past bubbling to the surface, life threatened by an obsessive killer – Juliet will be lucky to escape alive.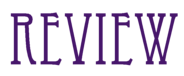 I have to say, I'm really enjoying reading retellings of novels lately, so much more than I expected too! The first book in this series is a retelling of The Island of Dr. Moreau, which unfortunately I have yet to read, and Her Dark Curiosity is a retelling of Dr. Jekyll and Mr. Hyde – which I have actually read many years ago. Her Dark Curiosity was an amazing novel filled with suspense and mystery that'll keep you guessing all the way through! It's been nearly a year since I read the first book, but with the help of useful information throughout Her Dark Curiosity and my review of the first book, everything came flooding back and I was once more engrossed in the world Megan Shepherd has written and distracted by the characters that she's created and the trouble they get themselves into.
I recall having a love/hate relationship with Juliet in The Madman's Daughter, but in Her Dark Curiosity she didn't frustrate me as much, and I just generally liked her character much more. Juliet is definitely more of a bad-ass character in this novel; obviously the events that happened to her on the island in the first novel have strengthened her a lot. However, they've also hardened her a little more than I'd expected. A few of her decisions throughout the book, along with her reactions, kind of irritated me – but overall I think Juliet is an awesome and wonderfully developed character that I just can't help but love. If I had the chance to meet her, I have to say I definitely would! Maybe we could discuss our mutual madness, or maybe her inability to make a sensible choice? Either way, Juliet makes some dangerous decisions and acts very irrationally on her hunt to find answers – but she's still pretty darn awesome.
I'm always torn when it comes to what side I'm on when it comes to opinions on love triangles. Depending on how the love triangle is developed, I'm usually quite positive towards the whole situation – but there are times when the whole thing just frustrates me and I feel like throwing the book at the wall. Luckily for me, the love triangle in this series is brilliantly done and in this instance, I'm really not sure which side to be on – as I keep changing my mind! Juliet is in love with Montgomery and can't stop thinking about him, even though he broke her heart – yet their relationship is sweet, caring and beautiful. Edward's relationship with Juliet is so different in contrast – she's adamant that she doesn't love him, or care for him in that way – but there's something about him that she's drawn too. Maybe she's recognising the animal within and knows that he understands her and accepts her in a way Montgomery can't? I'm not sure, but their relationship is more primal and heady and makes me want to collapse into a chair swooning. I really can't wait to see who she ends up choosing.
Overall, I really loved reading Her Dark Curiosity – it was fantastic sequel with twists and turns around every corner. Megan Shepherd's writing is really brilliant and everything is so beautifully written and described. I really can't find many faults with Her Dark Curiosity, which is why I believe it well and truly deserves the 4/5 star rating I've given it. I honestly can't wait for the release of the third and final book in this trilogy; I really need to find out what happens next and where the characters end up! Megan Shepherd is an amazing author with an incredible ability to create not only amazing storylines but wonderful and loveable characters – even the enemies are brilliantly written! I'd recommend this series to anyone who's a fan of historical fiction and mystery-thriller novels; even if you're not well acquainted with historical novels (I'm certainly not!) So please, try and pick up this series – I'm sure you won't regret it!
Quotes
I don't know what instinct made me keep such a bloody memento of a murderer.
Call it sentimentality. Call it curiosity.
Just don't call it madness. - Page 38.
He smiled grimly, though there was no glee in to, as though for once he understood how heartbreaking this was for me. 'No serum can change who you are. Nor should you change. Genius or madness – it all depends on who's telling the story.' His hand stopped tapping, and that humanity flickered again in his eye. 'You're perfect as you are, my love.'
I took another shaky step away from him, fearful and confused, and hurried up the stairs. It didn't matter. I couldn't get away from his words.
He was right. No serum could cure who I really was – a Moreau, through and through. - Page 323.
Sometimes you have to embrace the darkness to stop it. - Page 333.