Title: The Forever Song.
Series: Blood of Eden, #3.
Author: Julie Kagawa.
Publication Date: April 15th, 2014.
Publisher: Mira Ink.
Format: Paperback, 384 pages.
Source: Provided By Publisher.
My Rating:



Vengeance will be hers.

Allison Sekemoto once struggled with the ultimate question: is she a human or monster?

With the death of her love she has her answer.

Monster.

Embracing her inner darkness, Allie is now determined to hunt and kill Sarren, the psychopath who murdered Zeke. But the trail is bloody and long and Sarren is leading Allie's dangerous fight to the one place she must protect at any cost – Eden, the last safe-zone on earth. Forced into a battle that it may be impossible to win, Allie is about to face her darkest days.
And, if she succeeds, she could face surviving forever alone.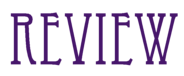 It seems like forever ago that I read and loved the second book in this wonderful trilogy. So I have to say I was a little apprehensive about starting The Forever Song, not just because it's the conclusion to the story, but because I wasn't sure how much I'd remember from the first two books. I didn't have to worry for long though, because as soon as I started reading The Forever Song, everything came flooding back! The Forever Song was the most perfect and heart-wrenching conclusion to the Blood of Eden trilogy – I couldn't have dreamt a more wonderful, beautiful and incredible ending.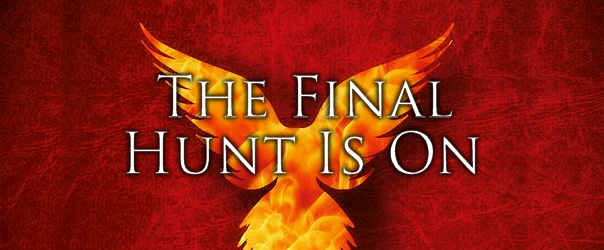 Allison's character has drastically changed since the first book in the series; she's grown from this weedy, scared little girl, to a completely wonderful, strong, beautiful, loyal and badass woman. In The Forever Song, we get to see Allison's dark, dangerous and murderous side – fuelled by anger and grief – and I really loved reading about her in that state of mind. It was so completely different from the other books, but just as incredible. Allie is definitely my most favourite female character that I've read about – I love her determination and her inner struggle with herself, to not become the monster she fears she'll be. She's headstrong, and erratic and often ruled by her emotions rather than common sense, but I think that just makes her even more of an amazing character.
Kanin is Allison's sire, and a master Vampire. From the moment I was introduced to him in the first book in this trilogy, I loved him. Kanin is the most compassionate and deep and detailed secondary character that I've ever read about. He becomes a father figure to Allison, and there is a loyalty and connection between the two that goes beyond their blood tie. They're family, and I'm one hundred percent sure that Kanin loves Allison like she were his own daughter, and the pride he has in her is incredible. I love Kanin's character for all those reasons, and so many, many more.
Jackal is Allison's blood brother of sorts – sired by Kanin years previously. He's a sarcastic, rude, egotistical, self-involved, murdering and twisted character that you just can't help but love - especially the more you read about him. In the first book, I hated him with a passion, but in the second I grew to love him in a weird and freaky way. And in The Forever Song, I loved him even more. He hasn't changed since the first book, and is still awful and cruel, but there's this comedic aura around him, and I can't help but laugh at some of things he comes out with. You may question my sanity slightly, but read the books and judge for yourself!
Overall, I loved The Forever Song so much; I'm finding it ridiculously hard to put how I feel into words. I flew through the novel, desperate to find out what would happen next. One minute I was crying like an idiot, and the next I was laughing my head off. The Forever Song was dark, intense and filled with twists and sinister plans. I absolutely adore Julie Kagawa's writing, she has this incredibly ability to not only create an intricately woven world, but to also make you feel like you're right there along with the characters. She's just absolutely phenomenal! I will be recommending this series to every single person I know who reads – I'll be stopping people in book stores and shoving copies of the series in their arms and telling them to read it. It's one of those series that just sticks with you, with every little detail clinging to your mind - not letting you forget it even when you've read the last page and put the book back on the shelf. If I could give The Forever Song, and the Blood of Eden trilogy, more than 5 stars – I would! I'd gladly give it a thousand stars, because it well and truly deserves it. If you haven't picked up the first book yet, go do it now, you won't regret it.
Quotes
This time, there was no doubt. No hesitation. Even if it hurt. Even though remembering Zeke ripped my heart into a million tiny pieces, I would not let this thing win. And if that meant fighting the monster until the end of time, that's what I was going to do. - Page 61 & 62.
I remembered my Zeke: brave, determined, compassionate. The boy who hadn't let the fact that I was a vampire scare him away, who had offered his heart to a monster, because he could see the human inside. The only living being I would ever open myself up to, because I'd trusted him.
Because I'd known he would never hurt me. - Page 127 & 128.
"I thought we had more time, even though I knew better. Life is so fragile, and someone can be taken from you at any time. I've always known that." - Page 225.