Title: Liar.
Author: Justine Larbalestier.
Publication Date: Febuary 9th, 2000.
Publisher: Bloomsbury.
Format: Hardback, 341 pages.
Source: Bought.
My Rating:



Micah will freely admit that she's a compulsive liar, but that may be the one honest thing she'll ever tell you. Over the years she's duped her classmates, her teachers, and even her parents, and she's always managed to stay one step ahead of her lies.

That is, until her boyfriend dies under brutal circumstances and her dishonesty begins to catch up with her. But is it possible to tell the truth when lying comes as naturally as breathing? Taking readers deep into the psyche of a young woman who will say just about anything to convince them—and herself—that she's finally come clean. Honestly.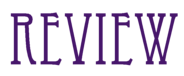 Micah is a liar - a compulsive and believable liar. She has her hair cropped short and doesn't care about acting feminine. She can also run, really fast - breaking world records set by champions. Micah prefers to remain as invisible as she can wherever she goes. However, when her boyfriend, Zach, goes missing and his body is found, she suddenly becomes the centre of attention. Why? Because Micah was Zach's 'Out Of Hours' girlfriend - whilst Sarah; a pretty and very popular girl - was his 'official' girlfriend. It's revealed to the school when Zach's body turns up dead. Accusations fly around the school, rumours that Zach's best friend killed him, or Sarah or even Micah herself. Micah has a secret of her own though, and throughout the book she promises to tell the truth, and nothing but the truth. But how can you suddenly come clean about everything when lying comes as easy as breathing?
Micah's character is strange, and I'm still not 100% sure whether I liked her or not. I think she shut off her emotions, so as not to get hurt by anyone, but accidental lets Zach in without even knowing it. Although she denies it, it's clear from the beginning that she's very much in love with Zach and his death affected her more than she let on. I also thought that Micah was a little closed minded and generally quite rude, but I suppose growing up the way she did could of contributed to that. Micah has her own inner fears, doubts about everything and the feeling of loneliness - that no one is there for her.
With the storyline being told by a liar, I was constantly wondering whether she was telling the truth about certain aspects, even though she promised she'd tell the truth. I noticed whilst reading this book, that a lot of the sentences were quite short and simple - which I thought was probably to do with Micah's personality and bluntness (when she told the truth). I also noticed that Micah was constantly comparing and commenting on the black and white people throughout the book, like she was a little racist herself, even though her mother is white and her father black.
The book goes back and forth to various stages in Micah's life. Before Zach's death, after his death, short glimpses into Micah's childhood and her family history so it can get a little confusing at times. Even with all this wealth of information, at the end of the book, I still didn't think I knew Micah's character very well at all. This book had so many different twists and turns but was also a little predictable at times. One major twist, where suddenly the book shifts from dark contemporary to paranormal surprised me and I'm still not sure what I thought about the change - which is why I only marked it 4/5 stars. Overall I actually really enjoyed this book and can't wait to read more from Justine Larbalestier.
Quotes


"You were his at-school girlfriend," Brandon tells Sarah. "Micah was for after hours."
Sarah goes back to her crying. Tayshawn looks like he might kill Brandon.
I'd be happy to help. - Page 13.

I'm not entirely sure why I'm here. I was sure when I started climbing the fire escape. I try to recapture that certainty. Was I hoping to find him?
He's not here. There's only the smell of him, his sloughed-off skin and hair cells, clothes that were once pressed against him, bottles he'd drunk from. A hundred signs of what he used to be, how he used to be, but not him. - Page 68.

Nothing anyone says about Zach bears much resemblance to the Zach I knew. Everyone is lying. Everyone is creating an ideal Zach with their words. A Zach in their own image. - Page 141.