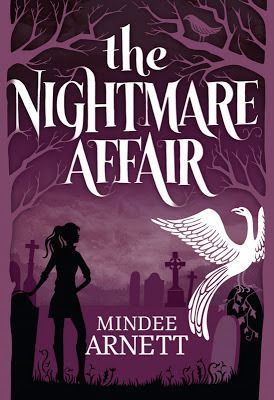 Title: The Nightmare Affair.
Series: The Arkwell Academy, #1.
Author: Mindee Arnett.
Expected Publication Date: March 5th, 2012.
Publisher: Tor Teen.
Format: Kindle eBook, 386 pages.
Source: NetGalley Provided By Publisher.
My Rating:



Sixteen-year-old Dusty Everhart breaks into houses late at night, but not because she's a criminal. No, she's a Nightmare. Literally.

Being the only Nightmare at Arkwell Academy, a boarding school for magickind, and living in the shadow of her mother's infamy, is hard enough. But when Dusty sneaks into Eli Booker's house, things get a whole lot more complicated. He's hot, which means sitting on his chest and invading his dreams couldn't get much more embarrassing. But it does. Eli is dreaming of a murder.

Then Eli's dream comes true. Now Dusty has to follow the clues—both within Eli's dreams and out of them—to stop the killer before more people turn up dead. And before the killer learns what she's up to and marks her as the next target.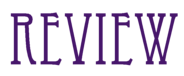 The Nightmare Affair has to be one of the best novels I've read this year! With its fantastic and original plotline to its bold and fascinating characters – The Nightmare Affair is a book I found VERY hard to put down.
Dusty Everhart is a Nightmare – literally. Nightmares live among the other supernatural creatures in the world, such as; fairies, werewolf's, vampires, sirens, mermaids, demons and more. A Nightmare survives by feeding on people's dreams, seems pretty simple, right? However, when Dusty is feeding off a boy named Eli, from her old high school - the connection breaks and he wakes to find her sitting on his chest - awkward much? Before the connection is severed, Dusty realises that Eli is dreaming of a murder, and one of her current classmates lies dead in front of her. When returning to Arkwell Academy; a school for the supernatural beings, she finds that the dream has come true – her classmate is dead. Soon after, Dusty finds out why; she's a dream-seer, and Eli is her seer partner. Dusty and Eli will have to work together through his dreams to gather clues about the murderer before they strike again.
Mindee Arnett's writing is flawless. She created such an incredible world, taking hold of everyday myths of fairies and witches and transformed them into something completely their own. Mindee also created a whole new mythical being, a Nightmare. There was no stone left unturned when it came to describing the Nightmares, what they do and how they work. I've never read anything like this book before.
Dusty has to be one of my favourite characters that I've read about as of late. She's stubborn, smart, witty, funny and kind. All of these characteristics blend seamlessly into Dusty's personality and make her character very loveable. Although Dusty has only one friend, Selene, and the rest of her classmates in Arkwell Academy dislike her because Nightmare's are dangerous and outcasts – she doesn't let this get her down. She also has a rocky relationship with her mother, but is very close to her father. I feel that it was a shame we didn't get to meet Dusty's father, because I think it would have created the perfect balance.
I loved Eli's character. He seemed a bit rude towards Dusty at first, but can you blame him? He wakes up in the middle of the night to find a girl sitting on his chest – and is then thrust into a world he didn't know existed. After he gets over the initial shock, Eli turns out to be such a sweet guy! He's kind, a great friend and a great guy over all. Even though he's always been 'popular', he hasn't let it go to his head. He sticks up for the kid being bullied, stands up for Dusty when she needs it and is overall and amazing character that I'd love to meet. He's cute, too!
Lastly, as for Paul; I liked his character, however, I wasn't star-struck by him at all the way Dusty was. He seemed like a stand-up guy and is sweet, but I found that he was quite rude and way too forthcoming for my liking. Sure, he's cute and Dusty goes all fan-girly over him, but he didn't strike me as a very interesting or amazing with pretty much no depth to his character at all.
I loved how in-depth the world Mindee Arnett wrote about was. There are three types of Magickind in the novel; Naturekind, which involves fairies, sirens and mermaids - Witchkind; including witches, wizards and psychics – and finally, Darkkind; which include, demons, werewolves and of course, Nightmares. A mysterious force called 'The Will' prevents the supernatural beings from attacking each other, or using magic to hurt another being. The Will is a strong force, controlled by the rulers of the supernatural world, and keeps the world they know from crumbling apart at the seams. The entire world building was just fantastic and so incredible that I find it hard to put into words.
Overall, The Nightmare Affair was fast pace and action filled; immediately gripping the reader and drawing them into the strange world. The novel was shrouded in mystery and I found it hard to predict what would happen next. All the characters seemed suspicious, as if they had something to hide. The book, although based mainly on mystery and paranormal aspects, had enough romance and romantic complications to tickle my fancy and I loved how it wasn't the main focus of the storyline. I believe the book truly deserves the 5/5 stars rating and it deserves nothing less. I can't wait to read more of Mindee Arnett's writing!
Quotes
I frowned, less than thrilled at the idea of being the government's shiny new gun. "So you're saying I might predict more than just stuff about the killer?"
"Yes. In the past, dream-seers have identified spies, uncovered assassination attempts, all sorts of things." So much for hoping this would be a one-time gig. I bit my lip.
"So we're like the psychic CIA." - Loc 688, 20%.
"You're a Nightmare," Marrow said as if this explained everything. "Your magic works differently from other magickind. You're the exception to The Will's rule. You just never had occasion to discover before now." - Loc 1338, 40%.
My gaze drifted up from the woman's face to the sky, where a huge bird hovered over the people's heads, wings outstretched. Like hearing the opening note of a familiar song on the radio, recognition hummed inside me at the sight of it. - Loc 2474, 74%.