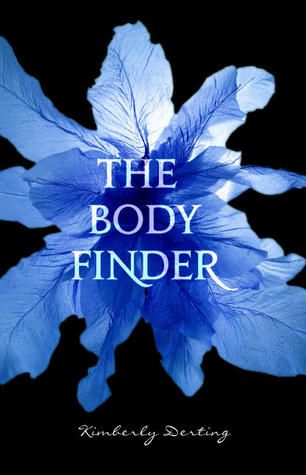 Title: The Body Finder.
Series: The Body Finder, #1.
Author: Kimberly Derting.
Publication Date: March 16th, 2010.
Publisher: Harper Collins.
Format: Hardback, 327 pages.
Source: Bought.
My Rating:



Violet Ambrose is grappling with two major issues: Jay Heaton and her morbid secret ability. While the sixteen-year-old is confused by her new feelings for her best friend since childhood, she is more disturbed by her "power" to sense dead bodies—or at least those that have been murdered. Since she was a little girl, she has felt the echoes that the dead leave behind in the world... and the imprints that attach to their killers.

Violet has never considered her strange talent to be a gift; it mostly just led her to find the dead birds her cat had tired of playing with. But now that a serial killer has begun terrorizing her small town, and the echoes of the local girls he's claimed haunt her daily, she realizes she might be the only person who can stop him.

Despite his fierce protectiveness over her, Jay reluctantly agrees to help Violet on her quest to find the murderer—and Violet is unnerved to find herself hoping that Jay's intentions are much more than friendly. But even as she's falling intensely in love, Violet is getting closer and closer to discovering a killer... and becoming his prey herself.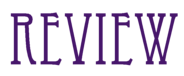 The Body Finder is an absolutely fantastic and gripping murder mystery novel that I found incredibly hard to put down. In the end I had to force myself to put the book down on several occasions so I could eat, sleep and do the other everyday necessities. The Body Finder is full of suspense, mystery and engaging characters – linked together with an amazing and unique plot. I was completely hooked from the first few pages.
When Violet Ambrose was eight years old, she was walking through the forest with her father when she was drawn by a particularly strong echo. Undeterred by this, she follows it; unfortunately it's not the body of a dead squirrel - it's the body of a dead teenage girl. Violet has a unique ability; she can sense and hear the echoes of dead bodies, and can be drawn to the place where they are concealed. Each body has a different and unique 'echo' that Violet can sense. To add to the 'gift' she has, she can also sense the killers, who carry the imprint of their prey on their body.
Eight years later, Violet is learning to deal with her gift – along with her feelings for her best friend, Jay. Whilst Violet is trying to deny her feelings for Jay, a serial killer is on the loose and had begun terrorizing her small town. As the killer claims more and more victims, Violet realises that she may be the only one able to stop him. So with the help of Jay; Violet sets out to try and trace the killers echo – but as she gets closer to the truth, she finds herself closer to becoming his prey herself.
The Body Finder switches between the perspectives of Violet, our main character, and the murderer. I've always loved multiple perspectives in books, and theirs didn't let me down. I thought it was down-right creepy hearing the twisted words from the killers point of view, the killer's reaction and the pleasure he takes in the hunt. Violet's point of view was quite the opposite and innocent, making it a great contrast.
I loved Violet's character, she was so up-beat and friendly. I found that she handled her 'gift' really well, where as I'm sure, a lot of other characters may have gone off the rails because of it. Violet keeps a calm head throughout most of the book and was generally a very mature, sweet and kind character. I do wish, however, that the author had gone into a little bit more detail about Violet's gift and maybe spoken about the family history from previous relatives who also had ability.
As for Jay's character, he was so sweet! Not only is he an amazing friend to Violet, but he's cute, funny, kind and caring. Move over, Violet, I wouldn't mind having him to myself! Jay and Violet grew up together and have been inseparable ever since they met. Jay is fiercely protective of Violet and he definitely doesn't like the idea of Violet going out to hunt down a murderer.
I found it amazing to read about how Jay and Violet danced around each other, trying to deny their true feelings, even though it was totally obvious that they loved each other. I often found myself feeling jealous of the amazing relationship they had, the connection they shared and the chemistry between them. I also found that there were some really sweet and interesting quotes throughout this book, which I thought helped me connect with the characters even more.
Overall, I thought this book was extraordinary and has quickly become another one of my favourite books. Whilst reading The Body Finder, I was constantly on edge and had no clue what would happen next. I found my heart racing, just as if I were the one the killer was hunting - or as if I were actually there; watching the scenes play out in front of me. I believe the 5/5 star rating was well and truly earned and deserves nothing less – it's a shame I can't give it more than 5 stars! Kimberly Derting's writing is incredible and so easy and lovely to read – I can't wait to pick up the sequel and read more from her.
Quotes
"I was just waiting for you to want me as much as I wanted you." His words were quiet but carried one hell of an impact. "I knew we were going to be together; it was just a matter of time. I kept hoping that you would figure it out. But for a smart girl, you're a little dense, Vi. I kept bringing up Lissie Adams, and showing you the notes she was leaving me, hoping that you'd get pissed enough to finally admit how you felt about me." - Page 220.
He loved her.
Jay Heaton, her best friend since childhood was in love with her. He didn't say it but she knew that it was true. And the part that really freaked her out, the part that caught her completely off guard, is that he wasn't in it alone. Because even though she'd been denying it for a long, long time, it had always been there ... waiting just beneath the surface of their friendship. And now that it was out, there was no going back.
And it was so weird to even be thinking it but...
...she was in love with him too. - Page 226.
"Don't worry, Claire-bear," Chelsea soothed condescendingly. "I'm not going to hook up with Jules."
She wrapped her arm around Claire's waist and then said suggestively in her ear, "I'm much more likely to make a move on you."
"Eww!" Claire shrieked, shoving Chelsea away. "Get away from me!"
"Leave her Alone Chels," Jules interrupted, "Or you're gonna make her start on her 'It's Adam and Eve, not Adam and Steve' speech." - Page 296.