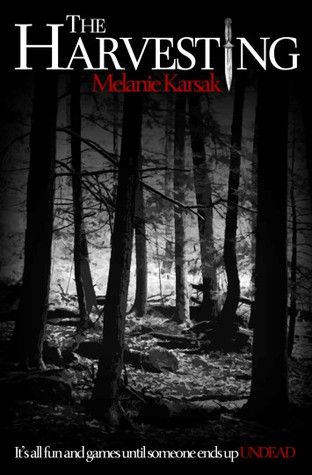 Title: The Harvesting.
Series: The Harvesting, #1.
Author: Melanie Karsak.
Publication Date: September 13th, 2012.
Publisher: Steampunk Press.
Format: Kindle eBook.
Source: Recieved e-copy for blog tour.
My Rating:



It's all fun and games until someone ends up undead.

Though Layla reluctantly returns home to rural Hamletville after a desperate call from her psychic grandmother, she could never have anticipated the horror of what Grandma Petrovich has foreseen. The residents of Hamletville will need Layla's help if they are to survive the zombie apocalypse that's upon them. But that is not the only problem. With mankind silenced, it soon becomes apparent that we were never alone. As the beings living on the fringe seek to reclaim power, Layla must find a way to protect the ones she loves or all humanity may be lost.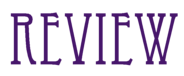 Layla is living successfully and happily in New York when she receives a rather anxious and demanding phone call from the psychic Grandmother that raised her. Layla's Grandma demands that she must return to her home town straight away, and then hangs up without giving a reason. When Layla arrives, she finds her Grandmother has been stockpiling supplies, getting rid of unnecessary objects and sends Layla out on errands to gather even more necessities – all, again, without telling her what's going on. Her Grandma teachers her how to load and shoot the firearms she's stocked up on, and puts her into an induced sleep. Once Layla awakens, she finds the Zombie Apocalypse has spread to her town, turning many of the people into flesh eating Zombies, her Grandma is missing and she now has psychic abilities. However, Layla has to push all that aside as she tries her best to protect the town and the people in it; who have all of a sudden turned to her for guidance.
The Harvesting was a great New Adult/Adult post apocalyptic and fantasy novel all squished into one. I liked this book, I really did; it contained humour and just enough romance to satisfy my girlish need. However there were quite a few things that just irritated me, didn't seem to fit or I found brought the rating of the book down in general.
Layla, our main character, is the kick-ass heroine who appears in town and helps save the day - pretty predictable, right? Although I liked Layla's character overall, I didn't feel that she was very well developed at all. Layla is a fencing/martial arts sword instructor and curator. As the book progressed, I kept hoping that we'd find out more about Layla's character, past and personality but I was disappointed. She has bad history in the town, leaving after a messy breakup with her high school sweetheart four years ago and hasn't returned since. The only characteristics I managed to pick up from Layla is that she's strong-willed, a great sword wielder and a natural born leader.
Throughout the entire novel, we meet quite a few new people from the small town. Although they're pretty much glossed over and not well described; it was fun to read about them as they blended into the story. Two people we meet in particular are Ian and Jamie, who are brothers from the town. Ian is Layla's high school sweetheart and ex-boyfriend. I hated Ian from the start, not just because of the things he did to Layla in the past, but because his character was a complete and utter jerk. Jamie is a sweet and kind guy, who's just come back to the town from being in Iraq as a medic. I loved Jamie from the start, he was such an easy going guy that you could tell that Layla could fully relax and be herself around him.
Although I was disappointed not to know more about the characters personalities, it didn't stop me from wanting to continue reading this novel. I did find that the novel was constantly jumping from scene to scene; often jumping a month or so into the future with no pre-warning – which was really annoying and hard to keep up with. I also wished there was a lot more detailing than there was, it felt like the author was just gliding over the details and important information. Whether this was intentional or not, I found it slightly frustrating.
The story had so many different aspects to it, which I loved. There was plenty of Folklore, fairies, magic, weapons and battles to keep any fantasy and post-apocalyptic enthusiasts entertained for a while. At first, I wasn't sure how I felt about all these different aspects, seeing as I at first I thought it was just a Zombie novel, but the more I read the more interesting and appealing it was. Along with being a post-apocalyptic novel, we meet another super-natural being – which I thought was totally out of place at first – but looking back, I realised it helped make the novel what it was.
Overall, I enjoyed reading this book; it had so many different twists and turns that I never knew what would happen next. Unfortunately, I did only rate it 3/5 stars because of the aspects mentioned above. Melanie Karsak's writing was completely different from what I've read before and I'll be sure to check out the sequel to this book, The Shadow Aspect, when it's released!
Quotes
"If you ever need to slice someone's head off, this is the blade you want," I said as I lifted a curved sword off the table in front of me. - Loc 49, 1%.
"Layla, we need more weapons. We've cleared out the Lewis' shop and the Sheriff's Office, but it's still not enough. And we really need more ammo," Will said.
"What about the VFW? They got anything there?" I asked.
Will shook his head. "Just antiques."
"They've got a working cannon. We could use that," Jeff said.
"Dude, what are you gonna do with a cannon? We're not fighting the British Armada," Will replied. Jeff gave Will the finger. - Loc 984, 23%.
KiKi pulled off the headphones. I dropped the paper and pushed open the window. "Jump," I told KiKi. Following behind her, I bounced out of the window. For the second time, I landed on the roof of the porch. I did not like that this was becoming a trend. - Loc 2919, 69%.