Title: Eve.
Series: Eve, #1.
Author: Anna Carey.
Publication Date: December 1st, 2011.
Publisher: Harper Teen.
Format: Paperback, 318 pages.
Source: Bought.
My Rating:



Where do you go when nowhere is safe?

After a deadly virus wiped out most of Earth's population, the world is a terrifying place.

Eighteen-year-old Eve has never been beyond the heavily guarded perimeter of her school, where she and two hundred other orphaned girls have been promised a bright future in The New America. But the night before graduation, Eve learns the shocking truth about her school's real purpose--and the horrifying fate that awaits her.

Fleeing the only home she's ever known, Eve sets off on a long, treacherous journey, searching for a place she can survive. Along the way she encounters Caleb, a rough, rebellious boy living in the wild. Caleb slowly wins her trust . . . and her heart. But when soldiers begin hunting them, Eve must choose between true love and her life.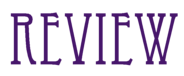 Sixteen years after a deadly plague wiped out about 98% of the world's population, the world is a deadly and terrifying place. Orphaned children are taken to schools, where the women are groomed and taught skills and grace. Eighteen year old Eve is the schools prize, smart, beautiful and the valedictorian. However, the night before her graduation, Eve learns the truth, from a girl named Arden, about her schools real purpose and the horrific future that's in store for her, enforced by the King.
Arden escapes the school that night, leaving Eve doubting everything that she's ever known. Later that night, Eve finds proof of Arden's accusations and manages to escape the school the same night. She sets out into the wilderness, eventually stumbling along Arden and together they head towards a safe camp called Califia. On their way they are rescued from a tricky situation - involving King's guard - by a tall and handsome boy named Caleb.
This was such a fantastic book that I'm finding it hard where to start. There were so many different twists and turns through this book that it kept me constantly on edge. I felt like I couldn't put this novel down until I had turned the very last page. I loved how Eve didn't take long to get going and practically jumped straight into the action. There weren't 70 or so pages of annoying chapters beforehand that don't really matter, like in most books I've read.
The main character, Eve, was fantastic. She's strong-willed, smart, kind and caring with a lovely personality that you just can't help but love. Eve starts off as this innocent teenage girl, brought up to believe everything that she was told, believing she'll have a happily ever after. It was amazing to watch her character grow from an adolescent to an adult. From having no responsibilities to having to take responsibility for all the mistakes she makes.
Caleb has quickly become one of my favourite male book characters. Caleb is sweet, funny, caring, self-sacrificing and overall just an amazing character. I honestly wonder how many people would risk their life to save a complete and utter stranger. My answer is not many; so I've always had a soft spot for people or characters that actually do so.
I loved watched the relationship between Eve and Caleb blossom. Eve has been taught all her life that men are evil, ruthless creatures that can't be trusted – but she soon discovers this isn't true for all of them. Eve soon begins to trust Caleb and savour the time they spend together, eventually realising she's fallen in love with him. Finally she figures out that he'll never be safe, as long as she's with him. I found it all a little heartbreaking and embarrassingly found myself crying a little as I read some of the scenes between them.
I loved all of the characters, they were amazing. I also loved reading about their pasts and what they plan to do in the future. The world building throughout the novel was also fantastic. It's been 16 years since the pandemic, and pretty much everything out in the world has been abandoned, apart from the City of Sand where the King lives. As Eve passed through towns and forests, I felt like I could really imagine what it would be like; the disruption, the decay, abandonment and emptiness. The entire writing style just completely drew me in, and I knew, even before I'd finished reading it, that It was going to get a high rating.
Overall, I was so impressed with this book and it's quickly become one of my favourites. The ending of the novel had me frowning and frantically trying to figure out whether there were any more pages left. At first, I wished it hadn't ended like it did, but as I look back – I believe it was the perfect end to the first book in this trilogy. Eve deserves nothing less than a 5/5 star rating in my opinion and I can't wait to get my hands on the sequel, 'Once', to carry on this incredible series.
Quotes
While he emptied the contents of the box onto the floor, sorting through tin cans and silver pouches, I studied his face. The river had washed away most of the dirt from his skin and it was now shiny and smooth, a few freckles covering the flat bridge of his nose. My eyes kept returning to his strong, angular features, the bones pressing against his skin. I knew I should be more afraid of him, but right now, I was simply fascinated. What was that word again, the one Teacher had used to describe her husband? The one Pip and I had joked about at school? Caleb, even with his brown nails and tangled hair, seemed almost...handsome. - Page 81.
"You can love anyone," I interrupted, looking around at the group. "Love is just" - I searched for the right words - "caring about someone very deeply. Feeling like that person matters to you, like your whole world would be sadder without them in it." - Page 133.
"But maybe the old bag was right. There is some kind of insanity in his eyes. It's like he wants to devour your soul or something." - Page 175.