Title: The Eternity Cure.
Series: Blood of Eden, #2.
Author: Julie Kagawa.
Publication Date: May 3rd, 2013.
Publisher: Mira Ink.
Format: Paperback, 434 pages.
Source: Provided By Publisher.
My Rating:



In Allison Sekemoto's world, there is one rule left: Blood calls to blood

She has done the unthinkable: died so that she might continue to live. Cast out of Eden and separated from the boy she dared to love, Allie will follow the call of blood to save her creator, Kanin, from the psychotic vampire Sarren. But when the trail leads to Allie's birthplace in New Covington, what Allie finds there will change the world forever-and possibly end human and vampire existence.

There's a new plague on the rise, a strain of the Red Lung virus that wiped out most of humanity generations ago-and this strain is deadly to humans and vampires alike. The only hope for a cure lies in the secrets Kanin carries, if Allie can get to him in time. Allison thought that immortality was forever. But now, with eternity itself hanging in the balance, the lines between human and monster will blur even further, and Allie must face another choice she could never have imagined having to make.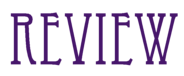 "He was willing to try, to offer his heart to a demon, and I would not betray that trust. No matter what it took or how hard I had to fight, I would not become a monster."
I don't think I've ever written a review of a sequel to a book before, so I'm not really sure how this will go – but I'll try my best! First off, I would like to say; Julie Kagawa, what on earth have you done?! WHY did you leave the ending that way? Are you TRYING to turns us into puddles of emotions on the floor? The ending of The Eternity Cure absolutely killed me, it really did. Aside from the absolutely heart-wrenching ending, The Eternity Cure was dark, creepy, intense, blood-filled and more pulse-racing than the previous book. I wasn't sure if any sequel could be as good as The Immortal Rules, but this one was just as fantastic!
I didn't realise how much I'd missed reading about Allie's character until I picked up The Eternity Cure. Allie is back with full force in this novel, and she's stronger, fiercer and more bad-assed than before! There are so many different things about Allie's character that I love, I could go on for paragraphs about how much of an awesome character she is, but I'll stick to just this one. I think Allie is a really fantastic and incredible character, not only is she physically stronger in this sequel, but mentally as well. She's been fighting her inner demons since the day she was turned, and is constantly struggling to choose humanity over the monster within her. I really think it's amazing how compassionate she is, Allie hates to kill, even when the hunger is pulling her under – she's chosen what kind of monster she's become – and it's not a mindless murderer.
Zeke, oh Zeke – how I missed you, too! It's been months since Allie said goodbye to him in Eden and set off to look for Kanin, but I always hoped that Zeke would reappear along the way - and I'm so glad he did! Zeke is also back with full force and is more bad-ass than before. He's also more swoon-worthy and wonderful. (Did I actually just say 'swoon-worthy?') I loved Zeke's character in The Immortal Rules, but I loved him even more in The Eternity Cure! He cares about Allie so much, even though he knows what she is and what she's capable of – and I think it's incredible. Zeke is a strong-willed guy and I loved him so much, he's definitely become one of my favourite male characters, ever!
Allie and Zeke's relationship doesn't spark off again until further into The Eternity Cure, but I didn't mind. The passion and connection between the two was incredible, and the chemistry between them radiated off the two and nearly made me weep. I loved how they wanted to defy the odds and be together, even though it's really an impossible situation. How can a human and a vampire be together? I do hope they find a way, because I am in love with their relationship.
As for the rest of the characters, I'd like to start off with Jackal. I NEVER expected to end up liking him at all; I was cheering Allie on whenever she wanted to kill him. However, as the novel progressed, I saw a side to him I never thought I'd never see. He actually cares, maybe not about humans, but about Allie and Kanin. It was really great to see how Allie's humanity rubbed off on Jackal – and I became quite fond of his character by the end of the book. He's also quite the entertaining character at times, and many of his dark and snide comments made me laugh. Moving onto Kanin character – oh how I loved him! In The Immortal Rules you meet him, however you don't seem to get a grip on what his character is really like and his background. In The Eternity Cure, you learn all about his past and what kind of Vampire he really is. I really loved Kanin's character, he's compassionate, kind and caring – and is now one of my favourite characters in the series.
Overall, I thought this book was bloody fantastic and I can't find a single fault with it. As I think I must have said a thousand times, Julie Kagawa's writing is flawless and I'm completely in love with the story she's woven and the characters she's created. I wish that I could give this book more than 5 stars, because it deserves SO MUCH more! The ending to The Eternity Cure killed me and I found myself shamelessly crying – I can't seem to decide whether the ending was the perfect one or the most annoying one – I'll let you know! I can't wait to get my hands on the third book in this series and see where everything will go. Until then, I'll just have to keep the story and characters close to my heart!
Quotes
He looked...very alone then, a single human in a monster-infested world, a fading bright spot surrounded by shadow. And despite my best intentions, my determination not to be a monster, I was part of the world that he feared. Part of the darkness that would drag him down and tear him apart. - Page 164.
I shifted uneasily, feeling a restless flicker of the Hunger stir to life. So many humans... - Page 182.
It was suddenly painful not to touch him, to feel his hands on mine, his lips, warm and strong. But, of course, with the desire came the savage ache of the Hunger. I remembered the sweetness of his blood, the hot strength flowing through me, the intoxicating power. I wanted him, badly, but I didn't know which was stronger. And I was afraid to find out. - Page 260.