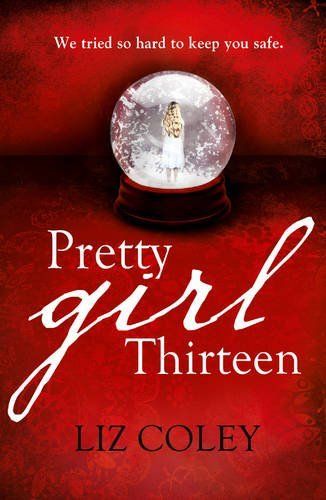 Title: Pretty Girl Thirteen.
Author: Liz Coley.
Publication Date: February 28th, 2013.
Publisher: Harper Collins.
Format: Paperback, 244 pages.
Source: Provided By Publisher.
My Rating:



Angie Chapman is only 13 when she gets lost in the woods in the middle of the night.
The next thing she knows she's returned home, scars around her wrists and ankles, physically exhausted. Her parents collapse into tears when they see her, but Angie doesn't understand – until they tell her she has been missing, presumed dead, for three years.

Angie doesn't remember anything from her missing years. But there are people who do – people who could tell Angie every terrifying detail, if only they weren't locked inside her mind. With help, Angie begins to unravel the darkest secrets of her own past.
But does she really want to know the truth?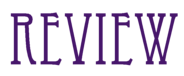 The synopsis of this novel was pretty vague, so I wasn't entirely sure what to expect when I first started it. However, this book turned out to be one of the most fantastic books I've read this year! Pretty Girl Thirteen is dark, creepy, intense, scary, gritty and downright incredible. I finished reading this book in two sittings; I was so drawn into the story that I found it really hard to put it down and couldn't wait to pick it back up again. I've honestly never read anything like this novel before, it was so intense and heart-wrenching that it shook me to my very core.
One minute thirteen year old Angie Chapman is camping in the woods with a group of friends, and the next minute she's standing at the end of her road. Angie has scars around her wrists and ankles and her parents are crying and telling her she's been missing, presumed dead for three years. Angie can't remember anything from the past three years, and is more than a little confused. However, there are people who can tell her what's happened to her, who could tell her every, terrifying detail. The only problem is that they're locked up inside her mind.
I was worried when I first started reading Pretty Girl Thirteen, that Angie's other personalities or 'alters' would slow down the novel and make it generally confusing and hard to follow. However, this was definitely not the case at all! I loved how only little bits of information were revealed to Angie and the reader, being able to let everyone absorb the terrifying and intense information at a slower pace – rather than bombarding you with it all at once. As the novel progresses, we learn about what really happened to Angie over the last three years and piece together the memories she has locked away. Every new piece of information Angie remembers is completely ground breaking and constantly twists and changes your expectations of the novel.
I really loved Angie's character – she was a really strong, smart and interesting protagonist to read about. I thought it was amazing how Angie managed to adapt to her new life – her mind was still thirteen years old, but her body was that of a sixteen year old. Obviously, Angie was completely freaked out by the entire situation, but acted really mature about everything and tried to cooperate with everyone. I loved how Angie didn't behave all angst filled and angry at the world - but was sweet, kind and funny - I think her character was perfectly formed; if she was a person in real life, I'd love to be her friend.
Liz Coley writes about a variety of very sensitive and upsetting topics throughout this novel, but they were all handled with great care. Liz's writing style is very raw, yet beautiful and amazing at the same time. I felt such a different array of emotions whilst reading this book, with every page; things kept getting darker, creepier and more sinister. Yet there were the higher moments, with Angie feeling such stronger and friendlier emotions – all of these mixed together to create an emotional rollercoaster ride you definitely won't forget. I raved and talked about this book to my mum so much that she thought she might enjoy it and ended up buying herself a kindle copy! My mum doesn't read YA books, but she has really loved reading Pretty Girl Thirteen.
Overall, I was completely blown away by this book – and even now I'm still finding myself lost for words. I believe the 5/5 star rating I gave it was well and truly earned, and if I could give it more – I definitely would. Pretty Girl Thirteen is a must read for everyone, whether you're a teenager or an adult - I can't recommend it highly enough! I also can't wait to read more by Liz Coley; she's an outstanding author that I'll be definitely keeping tabs on in the future.
Quotes
Angie rubbed her face into Mom's shoulder. "Do you think I'll ever remember?"
For a long moment, Mom was silent. Angie pulled back and caught the tortured expression on her face, the mourning in her eyes, a split second before she fixed her expression.
Finally, Mom answered. "For three long years, all I've wanted was to know what happened to you. Now ... I don't honestly know if I want you to remember." - Page 45.
Angie released a huge, irritated sigh. "Fine. I get your point. I wish they'd all just tell you what they know. They're like ghosts, hanging around with unfinished business on earth. I wish they'd just spill their guts and move on. Get out of town. I don't need them anymore. I don't want them!" Her voice rose again. - Page 128.
"Do you want to put up in a hotel for a few days so they can't stake out on your front lawn?"
Mom laughed wickedly. "I'll set up the lawn sprinklers. Let's see them try." She would, too.
I could see her turning the hoses on all their expensive video equipment. - Page 316.