Title: The Immortal Rules.
Series: Blood of Eden, #1.
Author: Julie Kagawa.
Publication Date: May 4th, 2012.
Publisher: Mira Ink.
Format: Paperback, 485 pages.
Source: Provided By Publisher.
My Rating:



To survive in a ruined world, she must embrace the darkness…..

Allison Sekemoto survives in the Fringe, the outermost circle of a walled-in city. By day, she and her crew scavenge for food. By night, any one of them could be eaten. Some days, all that drives Allie is her hatred of them—the vampires who keep humans as blood cattle. Until the night Allie herself dies and becomes one of the monsters.

Forced to flee her city, Allie must pass for human as she joins a ragged group of pilgrims seeking a legend—a place that might have a cure for the disease that killed off most of civilization and created the rabids, the bloodthirsty creatures who threaten human and vampire alike. And soon Allie will have to decide what - and who - are worth dying for….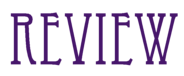 "Hunger flickered, always there, but I pushed it down. I was a vampire. Nothing would change that. But I didn't have to be a monster."
Wow, I really don't know where to start with this review but this book was incredible! This was the first book I've read by Julie Kagawa, and I'd heard so many great things about this particular book, that I couldn't wait to pick it up. I was, however, a little apprehensive about it as well – on rare occasions I find myself disliking a book that is so loved. I have no idea why – but I'm so glad to say this was not the case in reading The Immortal Rules.
The entire world Julie created in this book was absolutely phenomenal. The story is gritty and grimy, and doesn't spare any of the nasty and gory details. Straight away, we're thrown into a world where Vampires reign and the humans are like blood cattle, penned in to keep them from leaving and to stop the rabids from coming in.
I absolutely adored Allie's character; she's smart, caring and very independent. I loved how she could take care of herself, no matter the situation and wasn't sitting around crying when danger came along. Allie was a really strong character, and tried her best not to let her emotions cloud her judgement. It was amazing to see how strong Allie's determination to live was, even if it meant becoming a Vampire – she was definitely a kick-ass character, especially when wielding her katana!
Zeke is the love-interest in this novel, although I say 'love-interest' very loosely. The novel doesn't revolve around Zeke's and Allie's relationship, which I loved. Zeke is cute, honest, sweet, kind, funny and just an amazing character overall. If I could have him for myself, I definitely would! He puts so many male characters I've grown attached to in the past to shame. It's really easy to tell how anyone could fall in love with him.
Allie and Zeke's relationship was incredible. They're both such guarded characters, and I loved watching their relationship grow. Their feelings for each other are definitely not insta-love – it's so realistic and relatable. I thought their relationship was just perfect and builds up slowly and gradually. On many places throughout this book was I was screaming inside at them, I just wished they would get on with it and kiss already – but I knew in my mind that it just wasn't the time for them.
Even though the first few pages of the novel were a little slow, it doesn't take long to be drawn into the story and become engaged with the characters. The entire book was an emotional rollercoaster for me; I felt every sting of betrayal, every pain and ache that the characters went through. I cried along with the characters and laughed with them as well. All the emotions in The Immortal Rules were so raw and amazing that I just couldn't help not feeling them.
Overall, I really did think this book was amazing and I don't have any complaints about it at all. The novel is fast-paced, but not at all confusing and I loved every minute of reading it. It was definitely a book I found extremely hard to put down! I'd recommend this book to anyone, even people who aren't huge fans of paranormal aspects, because it's just a fantastic book that I believe could draw in everyone. Julie Kagawa's writing is beautiful and creepy and intense at the same time and I can't wait to read the sequel to this incredible book. I believe the 5/5 star rating was well and truly eared and If I could rate it more, I definitely would.
Quotes
"Sometime in your life, Allison Sekemoto, you will kill a human being. Accidentally or as a conscious, deliberate act. It is unavoidable. The question is not if it will happen, but when. Do you understand?" - Page 96.
I wasn't thinking of his blood, rushing just below the skin. I wasn't thinking of his heartbeat or his touch or the pulse at his throat. Right now, all I was thinking of was Zeke. - Page 410.
'We are vampires,' Kanin had told me, on one of our last nights together. 'It makes no difference who we are, where we came from. Princes, Masters and rabids alike, we are monsters, cut off from humanity. They will never trust us. They will never accept us. We hide in their midst and walk among them, but we are forever separate. Damned. Alone. You don't understand now, but you will. There will come a time when the road before you splits, and you must decide your path. Will you choose to become a demon with a human face, or will you fight your demon until the end of time, knowing you will forever struggle alone?' - Page 484.