Title: The Madman's Daughter.
Series: The Madman's Daughter, #1.
Author: Megan Shepherd.
Publication Date: February 21st, 2013.
Publisher: Harper Voyager.
Format: Paperback, 360 pages.
Source: Provided By Publisher.
My Rating:



To uncover the truth means risking all.…..

London, 1894. Juliet Moreau has built a life for herself-working as a maid, attending church on Sundays, and trying not to think about the scandal that ruined her life. After all, no one ever proved the rumours about her father′s gruesome experiments. But when she learns her father is alive and continuing his work on a remote tropical island, she is determined to find out if the accusations were true.

Yet what she finds on the island is twisted beyond all imagining, and out of her father's control. As the island rapidly descends into chaos, she must escape the horrors of her father's creations, but not before she discovers the true extent of her father's genius – and madness – in her own blood.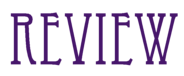 "His hand tangled in my hair, and his lips were inches away but he wouldn't kiss me, torturing me with the space between us."
The Madman's Daughter was inspired by the novel The Island of Doctor Moreau, which was published in the late 1890's. As I'd not read the original novel, I was a little worried of how I would get along with reading this retelling. As I started to read this book, I realised I definitely had nothing to fear at all – because after the first 20 or so pages, I was completely drawn into the world and characters Megan Shepherd has created. The book had me hooked from there on, and even now, hours after finishing it, I'm still going over the story in my mind.
I had a love/hate relationship with Juliet Moreau, our main protagonist. Whilst reading The Madman's Daughter, half of the time I felt like she was a strong and really interesting character – and the other half I really hated her. I know that the novel is set in the 1890's, but I felt that if she was bold enough to be doing some of the things she does in the novel, then she'd perfectly capable of looking after herself. She went from acting like she had a backbone, to behaving like a typical 18th century woman, embarrassed to be showing her ankles. However, overall, I really did like her character – she was interesting to read about and had quite a few blunt and witty remarks that constantly made me laugh.
Dr. Moreau was extremely smart, firm, devoted and totally and absolutely insane. It seemed that, as the novel progressed, so did his level of madness. With every page I turned, he seemed to slip further and further off the ledge of sanity. Even though Dr. Moreau was deranged and created sick and inhuman creations, I couldn't help but be in awe of his intelligence. He was very unpredictable and obviously felt no remorse for his actions – even though he was putting the animals through so much pain. Some of the surgical scenes made me feel sick and made my heart ache – I can't understand how anyone would want to hurt animals in general – let alone for science experiments. Isn't the world developed enough? Megan Shepherd captured the insanity of Dr. Moreau perfectly, and it was perfectly obvious throughout the entire book that he didn't care about anything or anyone but his experiments.
There are two other main male characters in the novel, aside from Dr Moreau; Montgomery and Edward - both of which are the possibly love-interests of Juliet throughout the book. I groaned inwardly when I realised there was a possibly love-triangle forming in The Madman's Daughter. I've never been a fan of love triangles, but if I do read a book with them in, I usually have a favourite guy I'm rooting for. However, I really couldn't decide who I preferred in this book, and it drove me insane wondering which guy Juliet would choose because she kept flitting about between the two. Talk about indecisive!
Montgomery was Juliet's old servant from when she was a child; they grew up together and were extremely close friends. I loved reading about their prior relationship, and watching their friendship bloom once again. He was sweet, kind and interesting – and even though he wasn't a proper gentleman by society's standards, he always tried his best and I thought that it made him an even more of a wonderful character. I did, however, frown a little bit on how quickly loving feelings between Montgomery and Juliet rose. I know they knew each other from their past, but I found it hard to comprehend how Juliet could forgive him for doing the same work as her Father. It was all a little too quick and predictable in my opinion, but none the less, I really did like his character.
As for Edward, I wasn't sure what to make of him at first; I was a bit wary of him and couldn't understand why Juliet felt so drawn to him. Edward was found at sea in a life boat, half dead and delirious from sea madness. Once recovered though, he becomes very interested in Juliet, but hardly reveals anything about himself – creating this air of mystery and darkness around himself. However, as the novel progressed, you really got to see his character traits more. He was sweet and pretty much a perfect gentleman, and it was obvious to see from early on that he cared and worried about Juliet's safety. Although I liked both Montgomery's and Edward's characters, they both acted extremely jealous in multiple places throughout the book, and I couldn't help but laugh at their reactions – it's like they were peacocks puffing up their feathers to show they were better than the other.
The Island that Megan has created was incredible, everything was so detailed and she definitely didn't skimp on the gruesome parts. Even though it was a very detailed read, it wasn't over done, and was written at such a level that gives you most of the details, but leaves the rest to your imagination. The Madman's Daughter is a gory, gritty, grimy and down-right haunting book. The entire novel is dark and mysterious, and the only light throughout it is the relationship and friendship Juliet has between Montgomery and Edward. This novel is definitely not for the squeamish or faint-hearted - however, if you're a fan of this sort of book, I'd most definitely recommend it!
My only complaint about this novel was the fact that I thought the ending of the book was quite rushed. It also didn't seem as polished and perfect as the rest of the book, as though the author was just trying to get everything over and done with quickly – which I found very disappointing. Overall though, I absolutely adored this book. It was fast paced, action pact and grim – I loved every minute of reading it and I found it really hard to put down. The ending of the book absolutely killed me, and I found myself muttering absurdities under my breath at the last page. I wish it didn't end the way it did, but I can see how the ending has been left open for future books in the series. I believe the 4/5 star rating fits the book perfectly because of the little things that niggled at me, but I can't wait to pick up the sequel to The Madman's Daughter and see where all the characters end up next.
Quotes
Now my eyes devoured the rabbit's body, trying to match the fleshy bits of organ and bone to the ink diagrams I knew by heart. An urge raced through my veins to touch the striated muscle of the heart, feel the smooth length of the intestine. - Page 14.
I studied him closely. The sand still clung to his ear, and I reached up on impulse and brushed it off. His heartbeat sped at my touch. I wanted to believe him. But even if he was right, I knew that one didn't have to be a creation to be a monster. My own family history proved that.
For a moment he stood a breath away. His fingers found my wrist and traced along the edge of my arm. He cleared his throat and looked ready to say something, but then he shook his head. 'Good night, Juliet.' He left slowly, as if he had to pry himself away before he did something improper. A growing part of me wished he'd stayed. - Page 219.
He pressed his lips into my palm, my knuckles, each of my fingertips, drowning me with a thousand waves of pleasure. He murmured my name. The sound of it on his lips, so aching, choked me with passion. I grabbed his collar, pulling our lips together. Not knowing if it was wrong or right or today or tomorrow. He hardly needed persuading. He kissed me back so hard the operating table shook beneath us. The surgical tray fell and tools crashed to the floor. I hardly noticed. He picked me up around the waist and sat me farther back on the table, leaning in, his chest rising and falling like a stormy tide. - Page 282.