"Waiting On" Wednesday is a weekly event hosted by Breaking The Spine, that spotlights upcoming releases that we're eagerly anticipating.

Hey Book Nerds! :D How are you all doing? I have a question for you guys, I've been debating about picking up a copy of Game of Thrones, but the synopsis of the book doesn't really appeal to me. I know it's supposed to be really good, so should I just pick it up and give it a chance or not? :) I really can't decide. xD I've not got a whole lot else to say today, except I starting reading the second book in the Soul Screamers series, My Soul To Save, by Rachel Vincent yesterday and I'm loving it so far. The first book, My Soul To Take was one of my favourite reads from last year. Hopefully this one will be just as good. :) I hope you all have a great rest of the week!
---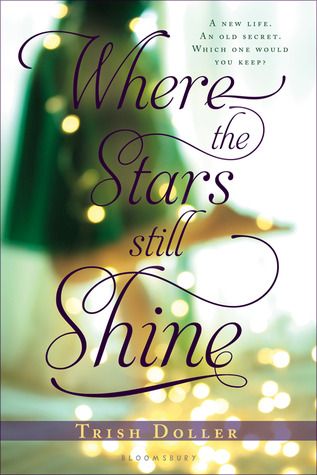 Title: Where the Stars Still Shine.
Author: Trish Doller.
Expected Publication: September 24th, 2013.
Publisher: Bloomsbury.
Format: Hardback, 352 pages.



Stolen as a child from her large and loving family, and on the run with her mom for more than ten years, Callie has only the barest idea of what normal life might be like. She's never had a home, never gone to school, and has gotten most of her meals from laundromat vending machines. Her dreams are haunted by memories she'd like to forget completely. But when Callie's mom is finally arrested for kidnapping her, and Callie's real dad whisks her back to what would have been her life, in a small town in Florida, Callie must find a way to leave the past behind. She must learn to be part of a family. And she must believe that love--even with someone who seems an improbable choice--is more than just a possibility.

I'm so excited for the release of this book! I love books like this, because you can never tell what kind of direction they're going to go. :3 As for the cover, I think it's absolutely gorgeous! :D I love the fonts and blurred background effect. It's so pretty. ^.^ What do you guys think of the looks of this book, have you heard of it before? :) Let me know! ^.^
---
What are you "Waiting On" this Wednesday? Leave me a comment or a link to your blog post and I'll be sure to check it out! :D Happy Reading. (: