Title: Substitute Creature.
Series: Tales from Lovecraft Middle School, #4.
Author: Charles Gilman.
Publication Date: September 24th, 2013.
Publisher: Quirk Books.
Format: Hardback, 176 pages.
Source: Provided By Publisher.
My Rating:



It's Valentine's Day and a monstrous blizzard has descended upon Lovecraft Middle School, trapping twelve-year-old Robert Arthur inside the building! He and his companions have no choice but to spend the night – while snacking on cafeteria food, sleeping on the gymnasium floor, facing off against a sinister substitute teacher, and thwarting an army of abominable beasts.

This fourth novel in the Lovecraft Middle School series begins right where Teacher's Pest ended – with more action, more adventure, and more outrageous monsters!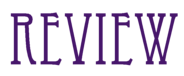 I always make a comment in my reviews about the awesome covers in this series, and today is no exception! Substitute Creature's cover is just as awesome and weird, if not more so, than the others in this series. It even freaked my mum out when she walked past the book! Charles Gilman has done it once again; created another fantastic book in the Tales from Lovecraft Middle School series! I never thought I'd enjoy reading a middle-grade book so much, let alone a series. I've always found that middle-grade characters are just too immature for my tastes, but Robert and his friends are very grown up for their age! Just because these books are meant for younger readers, it doesn't mean that only that age group can read them! I believe that anyone, whether you're a young-adult or just an older adult, should try them – you'll easily get swept up in the suspense, mystery and adventure.
Substitute Creature is packed full of action, and twists that will keep you guessing until you've reached the end of the book! The illustrations throughout this series are fantastic and really creepy – I love them. They add an edge to the book and help make it as wonderful as it is. I love going along for the ride on Robert's and his friend's adventures – and there's always something different, yet important, in each and every book! The Lovecraft Middle School is an enchanting and freaky place to be, with some terrifying and fascinating monsters that I'm sure will creep out even the bravest of people.
With every novel, Charles Gilman's writing just keeps getting better and better, and I love slowly getting to know our main characters. Robert, Glenn and Karina are really fun and interesting kids to read about; they're all kind, funny and such a joy to read about. Our main characters all come from very different backgrounds, and have very different personalities, but they don't let that get in the way of their friendship – and this is one of the main reasons why I love them so much. There aren't a lot of kids now who put prejudices' aside and just be friends with someone. I especially love Robert, who was able to actually forgive Glenn for bullying him in the past.
Overall, I really loved Substitute Creature, it was an amazing book – and as I've said plenty of times before, a brilliant middle-grade series! Charles Gilman's writing is fun, creepy, unique and quirky all at the same time – he's definitely someone I want to read even more from in the future. I believe it well and truly earned the 4/5 star rating I gave it, and I can't wait for the next book in this series - especially seeing as the end of Substitute Creature had a big cliff-hanger! Why do we have to wait so long for the sequel? I'll just have to wait until I get my hands on it!
Quotes
Glenn turned to Robert. "What's more important?" he asked. "A stupid Valentine's Day concert of saving the world from an army of ancient monsters?"
When Glenn put the question that way, Robert felt as though he had no choice.
"I guess saving the world."
"I'll save your seats," Karina offered. "Have fun." — Page 19.
On the far side of the hole was the generator – a large rectangular box about the size of a railroad car, with slatted vents and long, raking claw marks over the front. The side panel had been peeled back like the lid of a tin can. Frayed bands of wires dangled out of the generator, as if someone or something had bitten clean through them. - Page 79 – 80.
"What is this place?" Karina whispered. Her voice echoed throughout the tunnel. Clusters of icicles hung from the ceiling like stalactites. Ahead of them, icy stone steps descended into darkness.
"I have no idea," Robert replied. He had never heard of an underground cavern anywhere n the village of Dunwich. And yet this space seemed like it had existed for centuries. Robert snapped a small icicle from the ceiling and tossed it down the stairs; it disappeared into the gaping black void without making a sound. - Page 90.