Title: Anything to Have You.
Author: Paige Harbison.
Publication Date: January 28th, 2014.
Publisher: Harlequin Teen.
Format: Paperback, 304 pages.
Source: ARC Provided By Publisher.
My Rating:



Nothing should come between best friends, not even boys. Especially not boys.

Natalie and Brooke have had each other's backs forever. Natalie is the quiet one, college bound and happy to stay home and watch old movies. Brooke is the movie—the life of every party, the girl everyone wants to be.

Then it happens—one crazy night that Natalie can't remember and Brooke's boyfriend, Aiden, can't forget. Suddenly there's a question mark in Natalie and Brooke's friendship that tests everything they thought they knew about each other and has both girls discovering what true friendship really means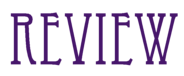 I've only read one other book by Paige Harbison before, and I really enjoyed it – so I was very much so looking forward to reading Anything to Have You. I'm glad to say I was not disappointed and thoroughly enjoyed it! Anything to Have You is a fun, fast paced read with an emotional rollercoaster that'll leave any love addict breathless. Although I thought the plotline was pretty predictable at times, there were plenty of twists and turns and I thought it was a really wonderful read that I just couldn't put down!
Natalie is a quiet, smart and apparently gorgeous girl who prefers to stay in watching movies than to go out partying like her best friend. I loved Natalie's character instantly, mainly because she was so relatable and always honestly tried to be the best friend she could. I was never the partying sort when I was younger, and preferred the quiet life, so I could totally understand what she was feeling. Sure, Natalie made quite a few mistakes throughout the book, but everyone does, it's normal – and we've just got to live with the ones we do make. Natalie was a kind, caring and funny character that I just couldn't help but love.
Brooke is a complete and utter social butterfly, with a flighty, bubbly and restless attitude to match. I had mixed feelings about her character whilst reading Anything to Have You, and I often thought it seemed like Brooke had two completely different personalities. Sure, Brooke could be a lovely character, kind and caring and funny, but she was also selfish, over-erratic and very self-obsessed. I didn't like the way she treated Natalie a lot of the time, and I also thought she was way too pushy and put way too much pressure on Natalie.
The novel is split between our main character Natalie and her best friend Brooke's perspectives, I definitely wasn't expecting this and I really loved reading the storyline from Brooke's point of view. I thought it was great to read about how she was really feeling, even if I didn't like her character that much. As for the romance, there was little, but I loved it. I was rooting for Natalie and Aiden, the main love-interest in Anything to Have You, right from the beginning! Right off the bat I thought that Natalie and Aiden made a much better couple and to be perfectly honest, I didn't think Brooke deserved him at all. I hated how poorly Brooke treated Aiden, as he really was a kind and stand-up guy who seemed to care a great deal.
Overall, I think Paige Harbison's writing is really fantastic, and I think that it's incredible how well she's able to capture teenage emotions and create a storyline that's not only interesting and fun but believable as well! I really don't seem to understand why I've seen so many lower/negative ratings of Anything to Have You, sure, there are plenty of flaws – but there are also plenty of great things as well. I think it well and truly deserves the 4/5 star rating and I can't wait to pick up even more from Paige Harbison in the future; she's definitely an author to keep an eye out for!
Quotes
"I act how I act because the feeling is so addictive. The feeling that you are the girl in somebody's montage. Even when a romance is a short-lived and lame, and disappointing, there's that moment...that moment where you feel like...a girl. Not a queen, not a goddess, not a supermodel. A girl, in the way that boys are supposed to think about us. Like the golden sunlit, breeze-in-the-hair girl that we all want to be."
" ...hanging around drinking disgusting beer that tastes like sewer water and taking shots of raspberry-flavored nail polish remover while someone's mom is out of town is not fun to me."
I bit my tongue and turned to him. His eyes scanned my face. My heart swelled. I didn't just want to spend time with him. Or flirt with him. I didn't even just want to kiss him or put my hands under his t-shirt. I wanted him to be my person. The one I could call when I was upset, happy, angry, any of it. And I wanted to be the person he needed.