Title: Briar Rose.
Author: Jana Oliver.
Publication Date: September 12th, 2013.
Publisher: Macmillan.
Format: Paperback, 470 pages.
Source: Provided By Publisher.
My Rating:



Briar Rose believes in Fairy Tales. And now, because of a family curse, she's living one. Doomed to fall asleep for one hundred years on her sixteenth birthday, Briar has woken up in the darkest, most twisted fairy tale she could ever have dreamed of – miles away from the safe, boring small-town life that she has left behind.

Briar must fight her way out of the story, but she can't do it alone. She always believed in handsome princes, and now she's met one her only chance is to put her life in his hands, or there will be no happy ever after and no waking up...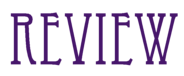 Briar Rose is an incredibly dark, twisted, sexy and unique re-imagining of the Sleeping Beauty fairy tale with plenty of different plot twists to keep anyone on their toes! I went into reading Briar Rose with reasonably high expectations and was completely blown away by the whole thing. Briar Rose is a fantastic and wonderfully written novel, with just the right amount of action and romance! The entire way through Briar Rose I was completely captivated and had no idea what would happen next. There are so many unique and fascinating details in Briar Rose and everything is incredibly well thought out – I just couldn't get enough of the story.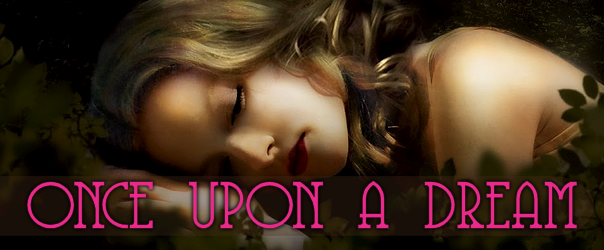 Briar Rose is our main protagonist, and I absolutely adored her character. Not only was she really relatable and fun to read about, but she was also funny, kind and generally a really thoughtful person. Briar is obsessed with fairy tales, and loves everything about them – which is why the whole situation was so ironic in a way and kind of funny in a way. Briar has always yearned for adventure and to be swept off her feet by a prince and carried into the sunset, and suddenly all of her dreams seem possible when she's catapulted in to this dark and twisted fairy tale.
Joshua is the guy who's totally off-limits to Briar, not because he's involved with someone else – but because their parents forbid it. Joshua is complete and utter sweetheart, and I loved his character right off the bat. I thought it was amazing how much he'd risk just to be near Briar, even just to talk to her. It's completely obvious how smitten he is with her right from the beginning, and I thought his affection was really adorable. Not only was Joshua funny, kind, caring and sweet, he was also a really firm, and well developed character that you just can't help but love.
Overall, I thought Briar Rose was an extra-ordinary novel that I just couldn't put down. I sped through the book so quickly, even though it was over 400 pages! Jana Oliver is a brilliant writer, with a unique and wonderful writing style that really captures your attention and draws you into her world. I can't seem to find a single fault with her writing at all. The only thing that stopped this book being a 5 star read, instead of a 4.5 was mainly because of the reactions the characters had to magic and fairy tales in general. I thought that the characters parents, and the characters themselves, bought into the whole situation way too easily – and really didn't doubt it at all. I mean, if someone came up to me and told me something was happening like in Briar Rose, I'd probably laugh. However, this didn't change how great I thought this book was. I can't wait to read more from Jana Oliver in the future, and I think it'd be amazing if she created another book like Briar Rose, but with different characters and a different situation.
Quotes
Over the years this curse will remain vigilant, growing in strength, changing course as needed. Then, when the time is right, it will fulfil its calling. Sate its near-human desire for revenge.
No mercy. No second chances. Only more tears to feed the bitterness. Page 01.
'Helloooo? You still there? Let me guess, you were redecorating the castle, right?'
It was Reena's way of poking fun at Briar's 'obsession', as she called it. It was her father's fault: when Briar was four, he'd read her 'Little Red Riding Hood' at bedtime. She'd come away from that experience with a true love of fairy tales and a morbid fear of wolves. From there she'd gone through the Disney phase where all the fairy tales ended happily ever after. Now she was solidly in the Brothers Grimm camp, where happy endings usually required a few corpses just to even things out. - Pages 16 & 17.
They crushed the creatures as fast as possible, but it was no use. The tide of centipedes scrambling over each other to get a taste of human was overwhelming. It was ironic. All her mother's protectiveness had been a waste of time: her daughter was about to become supper for a ravenous family of magical arthropods. - Page 254.