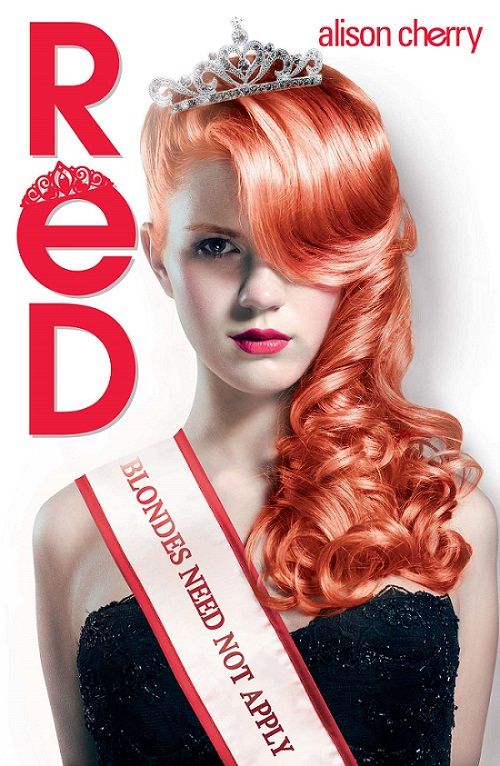 Title: Red.
Author: Alison Cherry.
Publication Date: January 2nd, 2014.
Publisher: Quercus.
Format: Paperback, 320 pages.
Source: Provided By Publisher.
My Rating:



Top student. Beauty queen. Girlfriend of the hottest football jock. Felicity's got everything. And it's all down to her red, red hair.

Felicity lives in Scarletville, the world's only redhead sanctuary, where red hair is celebrated, protected – and the key to success.

But Felicity has a secret. A red hot secret. And if anyone finds out, she's finished.

Because Felicity's a natural blonde.

And in Scarletville, blondes need not apply.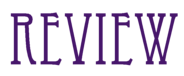 I wasn't really sure what to expect when I first started reading Red, something quirky and funny maybe? The whole concept and idea around the book is pretty ridiculous, yet fantastic and really funny at the same time. Red was a really exciting read, with an interesting plot and bubbly writing style. I've never read anything like Red before; it's completely unique and kept me turning the pages to find out what would happen next. I've read quite a few reviews that said this novel was absurd, and I agree with them in a way, it is absurd – but that's part of the charm of the novel and I loved every minute that I was reading it!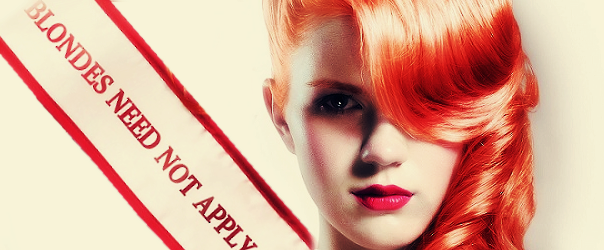 Felicity is our main protagonist in Red, and I absolutely adored her character. She's under a lot of pressure from her mother to be the best she can be, and to win the Beauty Pageant that Red focuses on and I couldn't help but feel extremely sorry for her. Felicity has tried to contain who she really is; someone who hates the competitions and the lies. Someone who loves art and just wants to be herself, even though she feels she can't be. I felt like I really had a connection with Felicity's character and thought she was really relatable. All my siblings have red hair, and although I've never disliked my dark-brown hair, I can understand how Felicity just wants to fit in with her family.
I loved how all the secondary characters were really well developed and all had their own personalities and different quirks, even if I didn't like their characters much at all. Jonathan is the boy that changes everything for Felicity and I loved him right from the beginning. Jonathan saw who Felicity for who she really was, and didn't question it. He was a really adorable character; shy, kind, caring and all around loveable! Moving onwards - I really disliked Felicity's mother, Ginger - she drove me round the bend and I visualised shoving her off a cliff on more than one occasion. I found it incredibly hard to comprehend how Ginger could go on shoving her own dreams onto her daughter. I understand that Ginger just wanted her daughter to fit in and have lots of opportunities, but she made her entire life a complete and utter lie – it was almost as if she couldn't love her daughter properly unless she kept dying her hair. The whole situation was filled completely with drama and angst and was pretty messed up – but I suppose that's what made the book what it is.
Overall, I really enjoyed reading Red – it was a light, refreshing read with a really wonderful look into the stereotypes in the world. With its wonderfully written characters and overall drama – it's definitely a book that keeps you on the edge of your seat. Alison Cherry's writing was really brilliant and beautiful with the perfect amount of humour and seriousness mixed together to create a fabulous novel! I'd definitely recommend Red to anyone with a sense of humour (even if you're not a redhead), although I wouldn't recommend anyone to take it too seriously, as it's obviously not meant for that – apart from maybe the morals of the story. The only reason Red is getting a 4.5/5 star rating instead of a 5/5 star rating is because I kind of wished the ending had been a little more resolved. I thought there were a lot of loose ends that I thought need tying up and it was all kind of abrupt. However, none of this deters from the fabulousness of this novel. I can't wait to read more from Alison Cherry is the future; she's definitely an author to keep an eye on!
Quotes
The mayor's undersized orange mustache twitched like an agitated chipmunk, and Felicity had to work hard not to snicker. - Page 05.
There had been so much sweetness and longing in his expression.
Nobody had ever looked at her that way.
She hadn't even known she wanted that kind of attention until now, but suddenly she wondered how she had ever managed to live without it. - Page 65.
Felicity looked up and met his eyes. They were warm and gentle and full of unconditional acceptance. She knew he was seeing her – really seeing her – and that he liked what he saw, red hair or not.
She put the booklets down on the trunk of her car.
And then she kissed him. - Page 308.