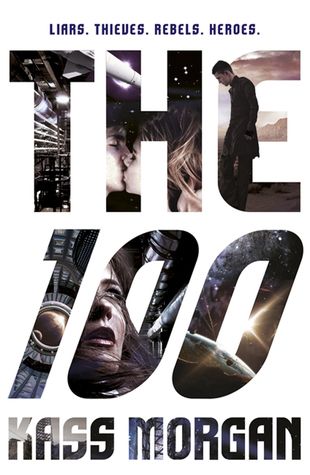 Title: The 100.
Series: The Hundred, #1.
Author: Kass Morgan.
Publication Date: August 29th, 2013.
Publisher: Hodder & Stoughton.
Format: Paperback, 323 pages.
Source: Provided By Publisher.
My Rating:



No one has set foot on earth in centuries – until now.

Ever since a devastating nuclear war, humanity has lived on spaceships far above Earth's radioactive surface. Now, one hundred juvenile delinquents – considered expendable by society – are being sent on a dangerous mission: to re-colonize the planet. It could be their second chance at life... or it could be a suicide mission.

CLARKE was arrested for treason, though she's haunted by the memory of what she really did. WELLS, the chancellor's son, came to Earth for the girl he loves – but will she ever forgive him? Reckless BELLAMY fought his way onto the transport pod to protect his sister, the other half of the only siblings in the universe. And GLASS managed to escape back onto the ship, only to find that life there is just as dangerous as she feared it would be on Earth.

Confronted with a savage land and haunted by secrets from their pasts, the hundred must fight to survive. They were never meant to be heroes, but they may be mankind's last hope.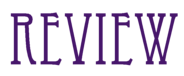 I'd not heard anything about The 100 until it arrived on my doorstep a little while back. I wanted to wait until everyone had finished reading it, and bypass all the reviews just for a little while, so I could make my own, unbiased opinion. I wasn't expecting too much from The 100 as the ratings I'd seen looked a little disappointing, but I'm so glad to say I was very pleasantly surprised. The 100 was a really fantastic, fast-paced and action-packed book that I just couldn't put down!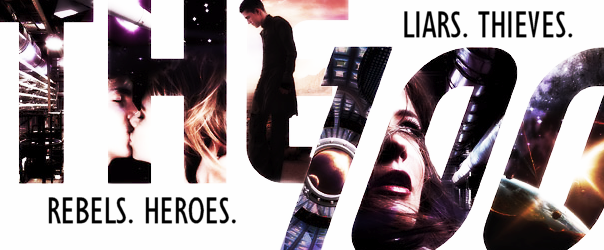 The 100 is told in the perspectives of our four main characters; Clarke, Wells, Bellamy and Glass. All of these characters are so unique and different and I loved them all. I loved how, throughout the book, there were plenty of flashbacks, letting the readers know what the characters had been done before being detained – and eventually, how they all got there. The 100 is a real page-turner and I loved pretty much everything about it, and actually found it quite difficult to find fault with.
Ladies first! Clarke was a really strong-willed and determined character, and I just adored her right from the beginning. Arrested for treason, Clarke is still haunted by her past – and was a medic in training before her detainment. I loved a lot of Clarke's different traits, but the one I loved most was her ability to look past peoples faults, and things they may have done in the past – and see the person they really are. I just thought she was an amazing character. Glass escapes the ship right at the beginning of the novel, and at first I just thought she was a coward, but you learn overtime the things she's had to deal with, and I instantly changed my opinion. I thought that Glass was weak, but as it turns out she was an incredibly strong and interesting character, and I loved being able to read about the life up on the ship, as well as on earth.
Onto the boys! Wells got himself contained to be with the girl he loves, and to protect her from anything dangerous on earth – no matter what would happen to him in the process. If that isn't true love, then I don't know what is. He made some pretty terrible mistakes, but you can tell that he only did them to try and protect his girl, and I really loved his character as well. Not only was he a mentally strong person, but he was also extremely forgiving and loving – he was just fantastic. Bellamy was a strange character, and he seemed a little too full of himself in my opinion. He has his own reasons for jumping aboard the ship to earth, his little sister, as he'd do anything to protect her. This whole thing made up for his arrogance and inability to connect with anyone other than his sister. I liked his character though, but I won't be jumping on the Bellamy loving band wagon any time soon.
Overall, I really loved reading The 100 and I could only find a few, very small flaws, hence the 4.5/5 star rating, instead of a 5/5. Even though I loved the characters, I thought that they could have been developed a little more – and also I thought that the world-building could have been developed a little more, with more details and specifics. These little flaws though didn't detract from the beautiful writing and fantastic storyline that I just couldn't get enough of. Kass Morgan has her own unique and wonderful writing style that's engaging and had me hooked right from the very beginning. And BOY, that cliff-hanger ending had me cursing the book and whacking it against my head at the same time. I can't wait to read the next instalment in this series, and anything else Kass Morgan may write in the future – she's definitely an author to keep an eye on!
Quotes
She heard voices everywhere. They called to her from the corners of her dark cell. They filled the silence between her heart-beats. They screamed from the deepest recesses of her mind. It wasn't death she craved, but if that was the only way to silence the voices, then she was prepared to die. - Page 01.
Humans had abandoned Earth during its darkest hour. It wouldn't care how many died trying to return. - Page 55.
"Of course I know." Thalia looked at Clarke with a mixture of frustration and pity. "But I also know what he risked to come here." She smiled. "He loves you, Clarke. The kind of love most people spend their whole lives looking for."
Clarke sighed. "Well, I hope, for your sake, that you never find it." - Page 106.