Title: Flawed.
Author: Kate Avelynn.
Publication Date: November 22nd, 2012.
Publisher: Entangled Publishing.
Format: .pdf, 336 pages.
Source: eARC Provided By Publisher.
My Rating:



Sarah O'Brien is alive because of the pact she and her brother made twelve years ago — James will protect her from their violent father if she promises to never leave him. For years, she's watched James destroy his life to save hers. If all he asks for in return is her affection, she'll give it freely. Until, with a tiny kiss and a broken mind, he asks for more than she can give.

Sam Donavon has been James' best friend — and the boy Sarah's had a crush on — for as long as she can remember. As their forbidden relationship deepens, Sarah knows she's in trouble. Quiet, serious Sam has decided he's going to save her. Neither of them realizes James is far more unstable than her father ever was, or that he's not about to let Sarah forget her half of the pact . . .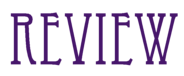 I have to say, if any of you book lovers out there are deeply affected by very sensitive issues – then I'm sure this book isn't for you. If however, you're better at dealing with such subjects I highly recommend this novel - It was incredible. This story is definitely not light and fluffy - it really hurt me to read it at times. There was a constant pain in my chest, and as tears streamed from my eyes, it felt like my gut was being wrenched out. Am I being a bit dramatic? Maybe so, but this book is not for the faint-hearted. It's not a book with happily ever-after and a Prince that saves the day. It shows a cruel and nasty reality that many people have to endure.
The novel is told by the main character, Sarah. Her family life is a sham; her dad's an alcoholic and an ex-boxer. He takes his rage about his fallen career on Sarah, her elder brother James and their mother. This aggression has been going on for as long as Sarah can remember. James tries to take the majority of their father's punches and blows – to protect his sister. Sarah's mother is a no-go, no matter how many times she screamed for her mum, she was too busy ignoring her or away in a drug haze. The only person Sarah feels she can turn to is her brother, and is heavily and emotionally tied to James and the guilt that consumes her ties them even tighter together.
Around the time that Sam, James's best friend and the guy Sarah's had a crush on for the last 4 years, starts to show interest in her – James becomes unbearably jealous. His feelings of more than 'brotherly love' start to show, he wants her all to himself. Sarah however, has begun a relationship with Sam and is falling head-over-heels in love with him. He accepts her for who she is, knows her every flaw and is far-from repulsed by the many scars marring her body. He shows her what real happiness is like and fills a void that her brother has been so desperately trying to fill himself.
I loved Sarah's character, even though she's very with-drawn - there was so much depth to her. She was very relatable and as the book progresses, finds herself and what she really wants in life. The close relationship between her and her brother was enough to make anyone uncomfortable. It's obvious she cares a great deal about him and feels a certain obligation to him for saving her all the time. They're brother and sister, so that's okay, right? Even so, their relationship is a very sensitive subject and very emotional.
James' character I found very interesting, I disliked him a lot, but I also thought he was incredibly well developed and I think you're supposed to feel some sort of anger and annoyance towards him. I feel that if James wasn't the way he was – the book wouldn't be nearly as incredible. Incest is more of a common thing than people realise, and in Sarah and James' situation, with their complete dependence on each other – I wasn't surprised that he found himself falling in love with his sister. Overall, James' character is broken and complex. On one hand I wanted to fall to his side and patch up his wounds, and on the other; I wanted to slap him senseless. Talk about a love hate relationship, right?
As for Sam's character; I loved him as well – he's sweet, adorable and loving – what else can you ask for? I was a bit suspicious of his motives at first, his 'sudden' attraction to Sarah, seemed a little fishy. However, I'm glad to say I was wrong. The chemistry between Sarah and Sam is enough to set a house on fire, and it was incredible watching them grow together. Watching their relationship develop was one of the best parts of this novel and I was rooting for them from the very start.
When reading certain parts of this book – I wanted to hate it. I really did, but the force and emotion behind the writing in this novel made it impossible too. The end completely crushed and destroyed me. In some ways, I wish it were different – however, the book wouldn't be as incredible if the ending didn't happen the way it did either.
On multiple occasions throughout this book, I cried - a lot. I also wanted to tear my hair out and run screaming down the road from my frustration at being an emotional wreck. The story was so heart-wrenching and I really felt connected to the characters and their pain. The entire book was so dark and terrifying at times, yet I couldn't put it down. I believe the 5/5 star rating was well-earned and doesn't deserve anything less. I can't wait to read more from Kate Avelynn, she's such an incredible writer and I'd read anything else by her in a heart-beat.
Quotes


Comforting James drained all my strength, and now all I want is for Sam to hold me. I've always had my brother to help me figure out what I'm feeling, but maybe Sam can make sense of the dark thoughts twisting my mind—my anger, and the twinge of grief I'm feeling over my mother, father, and James. If he can't, maybe he can make me forget. - Page 107.

I have no idea what he sees in me. Strength, he says. Beauty. A big heart. I see none of these things. I see fear, flaws, and a heart so full of blackness I can't give up my own selfish wants to set him or my brother free. He's given me a glimpse of what happiness should feel like, so maybe I should be grateful and move on. - Page 276.

"No, I love you. You've never loved me, even though it's supposed to be me and you, forever."
He reaches for my waist and buries his sticky face in my stomach. "Why can't I be enough? I want to be enough so fucking bad." - Page 281.