Friday finds is a meme hosted by MizB at Should Be Reading which showcases the books you 'found' and added to your To Be Read (TBR) list. Whether you found them online, in a bookstore, or in the library - wherever! (they aren't necessarily books you purchased).

Hello again my fellow book lovers! :D How are you today on this ..erm, interesting Friday? :) I can't believe how fast this week has gone. (Even though I seem to say that every week - it's always true!) Did any of you read my review of The Maze Runner I posted yesterday? I'm glad I finally managed to get it up, I didn't think I was going to find a day I'd be able too. xD
Friday Finds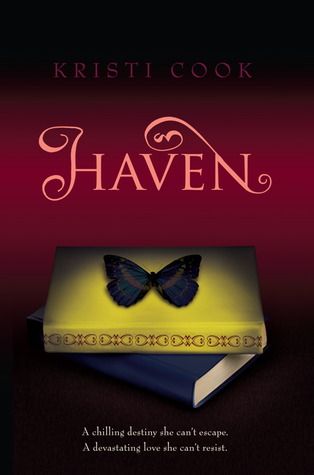 Haven by Kristi Cook.
Violet McKenna thought she was crazy when she had a vivid vision of her dad's murder—but when her premonition came true, her life fell apart. Then she found a new school: Winterhaven. There, Violet fits right in. All the students have special "gifts" like her own, and she quickly finds a close group of friends. But Violet's attraction to an alluring boy becomes problematic when intense visions of his death start to haunt her. In her premonitions, the secret he is unwilling to share begins to reveal itself—and the unbelievable becomes reality. To Violet's horror, she learns that their destinies are intertwined in a crictical—and deadly—way.

Every Day by David Levithan.
A is a teen who wakes up every morning in a different body, living a different life. Every day a different body. Every day a different life. Every day in love with the same girl. There's never any warning about where it will be or who it will be. A has made peace with that, even established guidelines by which to live: Never get too attached. Avoid being noticed. Do not interfere. It's all fine until the morning that A wakes up in the body of Justin and meets Justin's girlfriend, Rhiannon. From that moment, the rules by which A has been living no longer apply. Because finally A has found someone he wants to be with—day in, day out, day after day.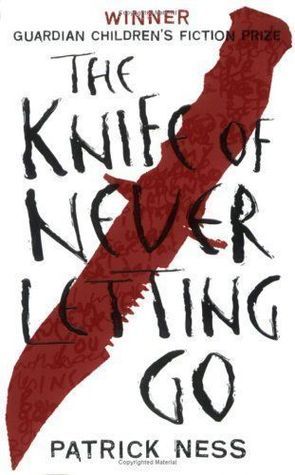 The Knife Of Never Letting Go by Patrick Ness.
Prentisstown isn't like other towns. Everyone can hear everyone else's thoughts in an overwhelming, never-ending stream of Noise. Just a month away from the birthday that will make him a man, Todd and his dog, Manchee -- whose thoughts Todd can hear too, whether he wants to or not -- stumble upon an area of complete silence. They find that in a town where privacy is impossible, something terrible has been hidden -- a secret so awful that Todd and Manchee must run for their lives. But how do you escape when your pursuers can hear your every thought?

Dark Visions (#1-3) by L.J. Smith.
Kaitlyn Fairchild has always felt like an outsider. Her haunting eyes and prophetic drawings have earned her a reputation as a witch. But Kait's not a witch: she's psychic. Tired of being shunned, Kait accepts an invitation to attend the Zetes Institute, where she can study with other psychic teens and have a fresh start. As Kaitlyn learns to hone her abilities with four other gifted students, she starts to discover the intensity of her power - and the joy of having true friends. But those friendships quickly become complicated when Kait finds herself torn between two irresistible guys. Rob is a healer - kind and gentle, he's surrounded by good energy, while Gabriel is aggressive and mysterious - a telepathic concealing his true nature. Together, Rob and Gabriel's opposing forces start to threaten the group's stability, and when an experiment traps the five teens in a psychic link - a link that threatens their sanity and their lives - Kaitlyn must decide who to trust and who to love..
Summaries from Good Reads. Anyway, like I said in a previous post, I broke my book buying ban this week, so there *MAY* be a Stacking The Shelves post on Sunday, although I'm not entirely sure whether it'll be worth it seeing as I only have three books. I'll probably leave it and add the books in next weeks haul. :3
---
What are your Friday Finds for this week? Leave me a comment or a link to your blog post and I'll be sure to check it out! ^.^ Happy reading! (: