Stacking The Shelves is all about sharing the books you are adding to your shelves, may it be physical or virtual. This means you can include books you buy in physical store or online, books you borrow from friends or the library, review books, gifts and of course ebooks! Join the craze meme at Tyngas Reviews & have fun. :3

Welcome back to Stacking The Shelves! :D ..Wow, that sounds cheesey. Oh well. Any who, I think I've decided to upload these posts and videos, probably every Sunday/Monday - depending on how I'm feeling. Although I do want to try and stick to one day, but whether that'll happen is beyond me. This weeks haul is a medium/small ish one, I think there's only about five books to show you this week.
Video
Photos And Book Information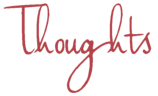 Disclaimer: All books shown here were purchased with my own money - unless stated otherwise.
Currently, so far I've only read one of these books and I'm reading another. However, I'm REALLY excited to start these. :3 I guess that's it, I hope you all had a great week in books. ^.^
---
What books did you get this week? Leave me a comment or a link to your blog post and I'll be sure to check it out! ^.^ Happy reading! (: