Title: Teacher's Pest.
Series: Tales from Lovecraft Middle School, #3.
Author: Charles Gilman.
Publication Date: May 7th, 2013.
Publisher: Quirk Books.
Format: Hardback, 170 pages.
Source: Provided By Publisher.
My Rating:



DON'T BE FOOLED by his friendly smile, his perfect manners, or his shiny red apple. Student council president Howard Mergler is actually a sinister bug-monster in disguise—and he's summoning swarms of roaches, wasps, fleas, and head lice into the corridors of Lovecraft Middle School! Twelve-year-old Robert Arthur is the only student who can stop him--but he'll need help from his best friends: the school bully, the school ghost, and an extremely courageous two-headed rat.

This third novel in the Lovecraft Middle School series begins right where Professor Gargoyle and The Slither Sisters ended—with more action, more adventure, and more outrageous monsters!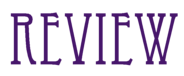 Once again, everyone needs to appreciate how awesome the covers in this series are! I didn't actually realise how much I'd missed reading this series until I sat down and started reading Teacher's Pest. I just love everything about this series and I think that this particular book is my favourite so far! I sat down one evening and just kept reading until I finished it, I just couldn't put it down! Whilst reading Teacher's Pest, my skin was crawling and I kept shuddering at the thought of all those nasty bugs – god forbid if anything like that actually happened in real life! The illustrations throughout the book are beautifully done and help set the scene really well – they add that extra bit of creepiness to the book that I just love.
The character development was even greater in this book than the last, and I felt like Charles Gilman was really pushing himself and became more daring with his writing. Throughout the first two books, nothing is really mentioned about Glenn's family life, and I loved how we learn a little more about his background in Teacher's Pest. Robert himself is so much more confident and daring in this book, and I've loved seeing him develop from a shy boy, to someone who'll go jumping into the action to save his friends. With all the things Robert and his friends Glenn and Karina have gone through – I'm sure they'll all be friends for life.
I also loved how it's was a little more difficult to get away from the bad guys in this book. When they thought they'd gotten past one obstacle, they found another! Sometimes, especially in children's books, the main protagonist gets away so easily that it's not believable – but in the Tales from Lovecraft Middle School series, it's always a little more complex – which is really great. I found myself on the edge of the seat because I honestly had no idea what would happen next – my verbal commentary were words along the lines of 'What?', 'Yuck! Gross!' and 'RUN!' that I kept muttering and yelling to myself.
Charles Gilman's writing is funny, quirky, unique and so much fun to read. His characters are interesting to read about and relatable in so many different ways that you just can't help but love them! Overall, I really enjoyed this book and I'm really enjoying this series as a whole – I can't wait to find out what happens in the next book! I definitely recommend this book and series to anyone, even if you're an adult and don't think you'll enjoy them, I really believe a lot of adults will really enjoy them as well – I know I am.
Quotes
"Maybe this will stop them." Robert removed a bottle of water from his backpack and poured some on the wall, washing away dozens of ants in a miniature tidal wave.
The rest of the army immediately changed course. Now, instead of marching towards the wall, they marched toward Robert. A few of the ants scaled his sneakers, and he kicked them loose.
"They're coming to get me, Karina!" he laughed. "Help!" - Page 25.
"Every time I think this can't get more disgusting," Karina said, "the school finds new ways to surprise me."
"They can't touch you, and you can't touch them," Robert reminded her.
"But they're all touching me," Glenn chimed in. - Page 127.
Karina turned to Robert. "Remember when I said I only hated spiders? And other bugs didn't bother me very much?"
"Yeah?"
"I was wrong about that." - Page 149.