Title: Poison Study.
Series: The Chronicles of Ixia, #1.
Author: Maria V. Snyder.
Publication Date: June 7th, 2013.
Publisher: Mira Ink.
Format: Paperback, 409 pages.
Source: Provided By Publisher.
My Rating:



Choose: A quick death or slow poison...

On the eve of her execution for murder, Yelena Zaltana is offered an incredible reprieve - on the condition that she becomes the food taster for the military leader of Ixia, Commander Ambrose. Avoiding poison is the least of her troubles, however ... General Brazell, father of the man she killed, has vowed bloody revenge; she's beginning to have feelings for her captor, Valek; and someone is plotting the downfall of the current regime.

In a desperate race against time, Yelena must learn to control the growing magical talent withinn her and master the demons of her past. The Commander's life, the future of Ixia and all those she loves depend on it ...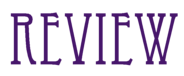 Poison Study is an incredibly unique book in so many different ways and I loved every minute I was reading it! Even though this isn't really the type of novel that I thought I would usually read, I'm so glad I pushed past my lingering doubts of not enjoying it, and picked up this book. I found that I couldn't put Poison Study down, and found myself flying through the chapters. Just one more chapter, I kept telling myself, and before I knew it, it was three o'clock in the morning and I'd nearly finished it.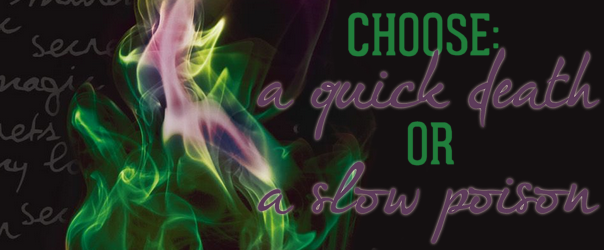 Yelena is an incredible female protagonist; she's tough, witty and strong minded. I loved everything about her character, especially her emotional strength and how well she deals with the hand she has been dealt. I loved how you don't find out what lead Yelena to murder all at once; you gain snippets of information about her past throughout the book as she tries to allow her mind to process it once more. I can't seem to state enough how much I loved Yelena's character, she is by far one of the most interesting, smart and wonderful characters I've had the privilege to read about.
Valek acts as Yelena's mentor of sorts and is the person who trains her to be the Poison taster. I love Valek; he's a dark, brooding and composed character – he's just my type! From the first moment Yelena meets Valek, I adored him – he's quiet and reserved but loyal and caring underneath all the pretence and I really wish I could have him for myself... I don't know whether it was by chance or just because they seemed drawn together – but a friendship bloomed between the two – and I loved reading the scenes where they were together. I was rooting for the two to get together from the beginning of the book and could barely contain my love for their relationship.
The only issues I had with this book, was the ending. I felt like it was really rushed, like Maria just wanted the book to be over and done with. Throughout the majority of Poison Study, it is incredibly detailed and beautifully written. However, when the book reaches the confrontation and the ending of the book, the details are far and few between and I found this really annoying and I wished it was done differently.
Overall though, I really enjoyed Poison Study – it was a fantastic book, with wonderful characters and a world you can't help but love. I believe it well and truly earned the 4/5 star rating I've given it, and I think it would have been perfect if it hadn't been rushed at the ending. Maria V. Snyder's writing is beautiful, intricate and such a pleasure to read – I highly recommend you to read her books if you haven't yet. I can't wait to read even more from Maria V. Snyder in the future and can't wait to continue this series and find out where all the characters end up!
Quotes
"Let's go. We're supposed to rendezvous with the Captain at the lake. Oh, and try to keep the noise down. You sound like a panicked moose crashing through the woods," the smarter man chided.
"Oh yeah. Like you could hear me over your specially trained 'woodland-animal footsteps,'" Rough Voice countered. "It was like listening to two deer humping each other." - Page 151.
Valek's posture had relaxed a little, as if the act of talking out a problem helped him deal with it. "About the same time your snoring could be heard halfway across the room."
"Ha," I said rather loud. "You were so stiff at that meeting I thought rigor mortis had set in."
Valek snorted with amusement. "I doubt you could have looked any better sitting in that uncomfortable dress uniform all night. I imagine Dilana sprayed on extra starch with malicious glee." - Page 288.
"Yelena, you've driven me crazy. You've caused me considerable trouble and I've contemplated ending your life twice since I've known you." Valek's warm breath in my ear sent a shiver down my spine.
"But you've slipped under my skin, invaded my blood and seized my heart."
"That sounds more like a poison than a person," was all I could say. His confession had both shocked and thrilled me.
"Exactly," Valek replied. "You have poisoned me." - Page 380.